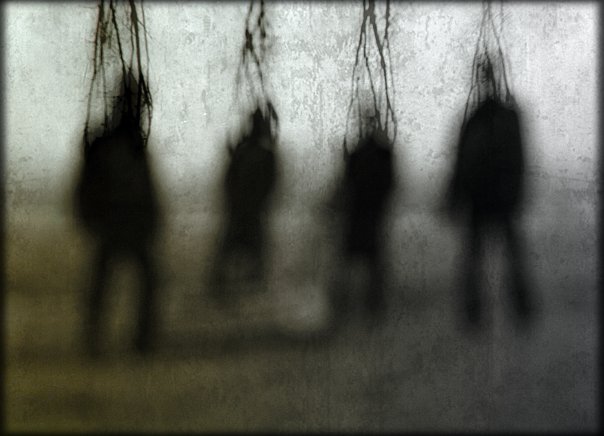 Named after one of Franz Kafka's short stories, Odradek Room is an atmospheric and progressive death-doom band with post-rock leanings from Mariupol, Ukraine. Initially formed in 2008 under the name 'Shards of Silence', the band changed their name in the beginning of 2010, and their first release appeared on the compilation of Doom-art.ru project.
Over time, the band has developed and refined their sound for their debut album 'Bardo. Relative Reality.' Creating dynamic and profound music, rich in tempo and mood variation, Odradek Room has crafted an extremely strong debut which perfectly shows the duality between the aggressive and melancholic sides of death-doom combining slow plodding riffs, soaring emotional melodies, post-rock leanings, and a psychedelic touch to create a rich canvas of sonic majesty.
Their first full-length album, Bardo. Relative Reality. was initially recorded in early 2012 and self-released in digital format. However, it was later decided that the album would be re-recorded to fix up a few issues in the recordings, and that process is now complete. The upcoming album, based on the ideas of the Tibetan Book of the Dead and surreal images of the subliminal consciousness was released on Hypnotic Dirge Records in March 2013.
The concept behind Bardo. Relative Reality.

"The Tibetan word "bardo" means literally "intermediate state".
The term bardo can also be used metaphorically to describe times when our usual way of life becomes suspended, as, for example, the Bardo of Dream or the Bardo of Dying are states between wakefulness and lives etc.
Afterworld or while dreaming psycho-emotional mental forms expose, it is the psycho-emotional experience which frames person's perception of the reality. The environment is a reflection of an individual.The album runs about of this transient process from the point of view of human being. As a rule, he is still absorbed with emotional perception of the environment, he still experiences depression, fear, anger, affection. He doesn't have a clue that he is the only author of this sick performance."
ODRADEK ROOM - THEATRE OF FORMS

[LIVE - AUTHMN SOLITUDE EVENING II, KIEV, UKRAINE]



Band Lineup:
Artyom Krikhtenko - Vocals, Guitar, Keyboards, Sampling
Sergey Kuznetsov - Bass, Keyboards
Roman Borovikiv - Drums
Ilya Zernitsky - Guitars