June 19, 2018
Altars of Grief's debut album "This Shameful Burden", originally released independently in 2014 and sold out for quite some time is now officially re-released by Hypnotic Dirge.
Copies arrived from the plant yesterday afternoon and all pre-orders were shipped last night and this morning! Altars of Grief are playing back to back Alberta shows in Edmonton and Calgary this weekend and will have copies with them on the road as well!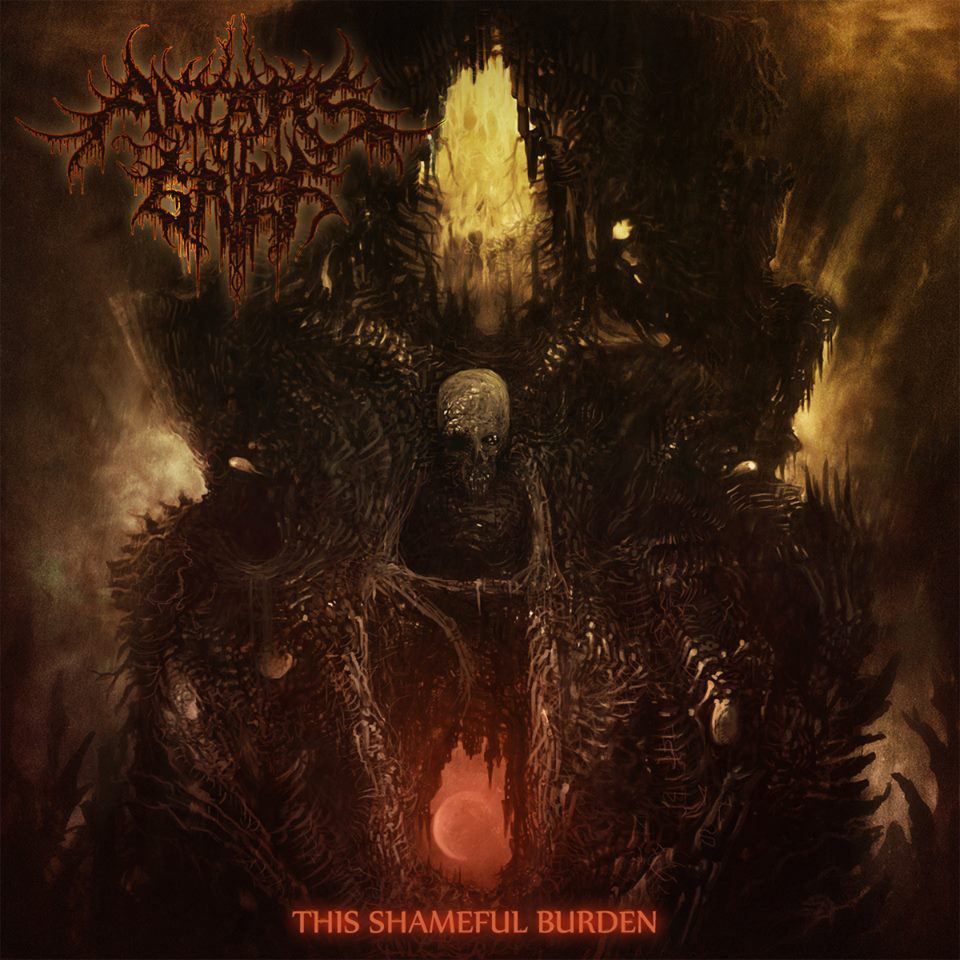 Order CD
Digital
[Name-Your-Price]
"Prior to the release of "Iris", prairie doom metal band Altars of Grief had already emerged on the Western Canadian doom metal scene with the release of their debut album "This Shameful Burden" in the summer of 2014, followed by a 10" vinyl split album "Of Ash and Dying Light" in the summer of 2015.
Originally self-released by the band, "This Shameful Burden" has been out of print for years, and alas it is finally time for this piece of Altars of Grief's history to be made available once again. The 2018 edition of "This Shameful Burden" has been updated for a 6 panel digipack with an entirely different layout and design featuring artwork and photography from Necrographix, Wa'guna Wirya'wan, and Josh Langham to go alongside Sam Nelson's original cover art. Bonus tracks from the "Of Ash and Dying Light" split, previously only available on vinyl, is also included on this release. Recorded by Justin Bender at Blue Door Recording in Regina, SK in April and November 2014."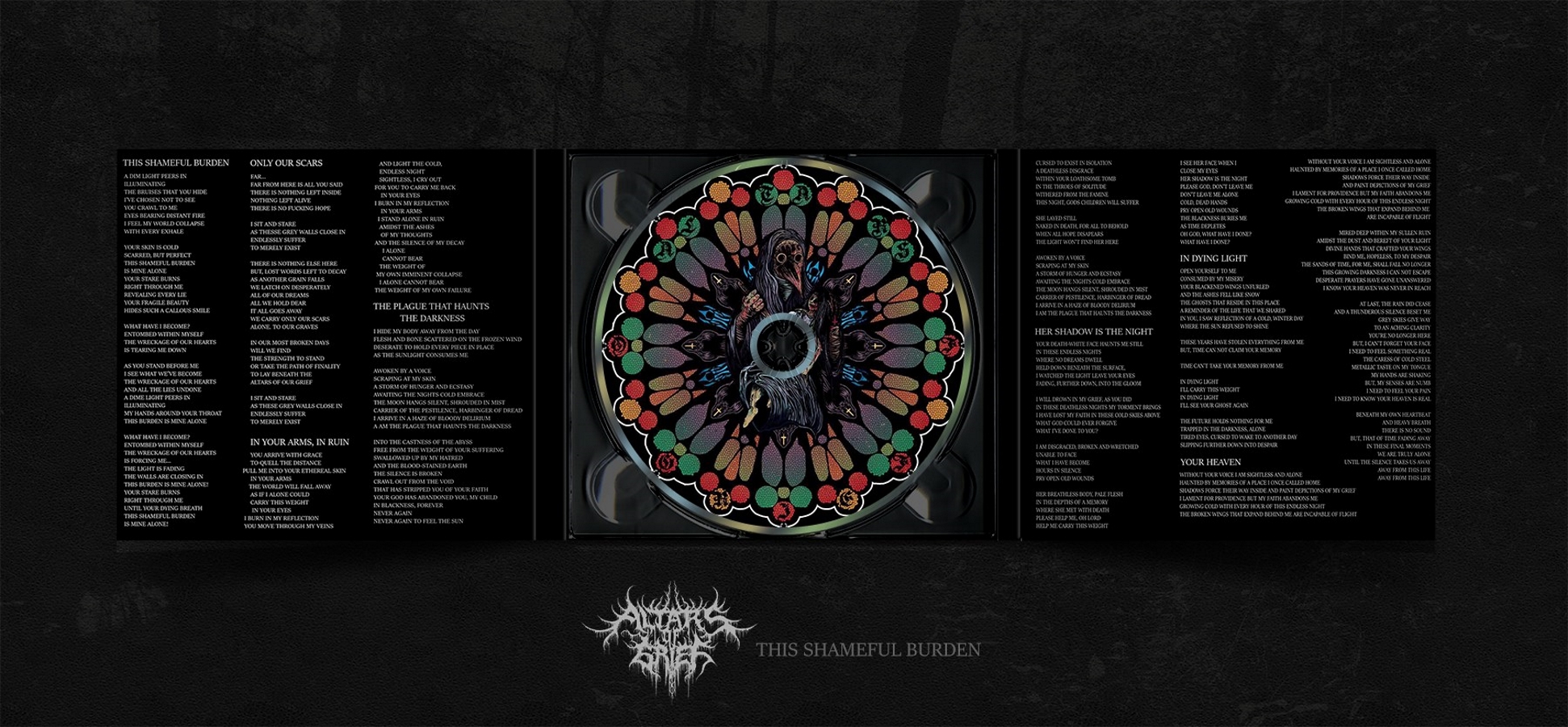 Bandcamp Player:Altars of Grief Links:
Altars of Grief Website
Altars of Grief Bandcamp
Altars of Grief Facebook
Posted by Nick Skog. Posted In : Release News