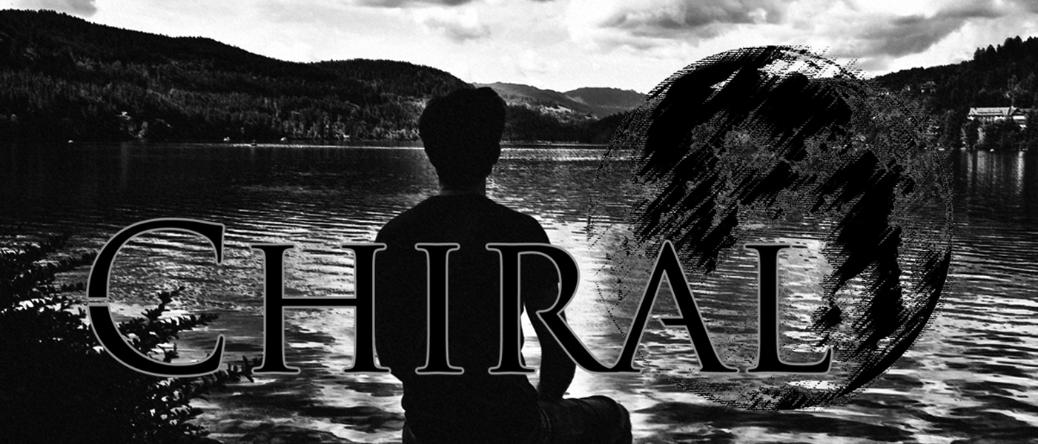 Italy's Chiral is preparing to release his latest and yet most introspective 3rd full-length record, "Hope".
"Hope" sounds depressive and melancholic. Distorted and somehow gentle. It's going to come as a closure to Chiral's previous works ("Night Sky" and "Gazing Light Eternity") completing what those records started. While his first album, "Night Sky", started from an "outer" perspective and was completely inspired by nature, Chiral's second, "Gazing Light Eternity" came as link between the internal solitude and introspection and the grandness of the outside world. Now comes "Hope" which is utterly personal and down to a definitely more human perspective and dimension.
Chiral is an Italian one-man band, from the countryside near Piacenza, set up at the end of 2013 by Teo (Matteo Gruppi).
Chiral incorporates musical elements of the North-West USA Cascadian Black Metal (like Wolves In The Throne Room and Agalloch), atmospheric as well as raw black metal influences (such as Burzum and Ulver) with a special taste for acoustic instruments by the likes of Opeth and Falls of Rauros.
Latter inspirations came directly from mammoth post-rock acts by the likes of Godspeed You! Black Emperor, Caspian and MONO.
Chiral's music has changed quite a lot from its first appearance on the scene with the "Winter Eternal" demo. Starting from a melodic death/black skeleton it is now evolving in a more mature form of post black metal with electronic inserts. That being said, the project mastermind, Teo, has never believed in actually labeling music as it would only limit the music expression itself.
2020 sees Chiral release his 3rd full-length record "Hope" via Canada's Hypnotic Dirge Records as well as a vinyl reissue of his most acclaimed work (so far), "Gazing Light Eternity" with the help of Belgian-based label Viridian Flame Records.