Hypnotic Dirge Records Bands

This page is a hub of information for active bands and projects releasing their work through Hypnotic Dirge Records.

We aim to keep the band's info as up to date as possible with updates being added around the time of new releases.
Each band's page includes essential information such as a band history, photography, album cover, and streaming music / videos.
Simultaneously, each band also has an archive page where regular updates are posted about each band's activities
including an archive of interviews, song/video/album releases, band updates, tour information, etc.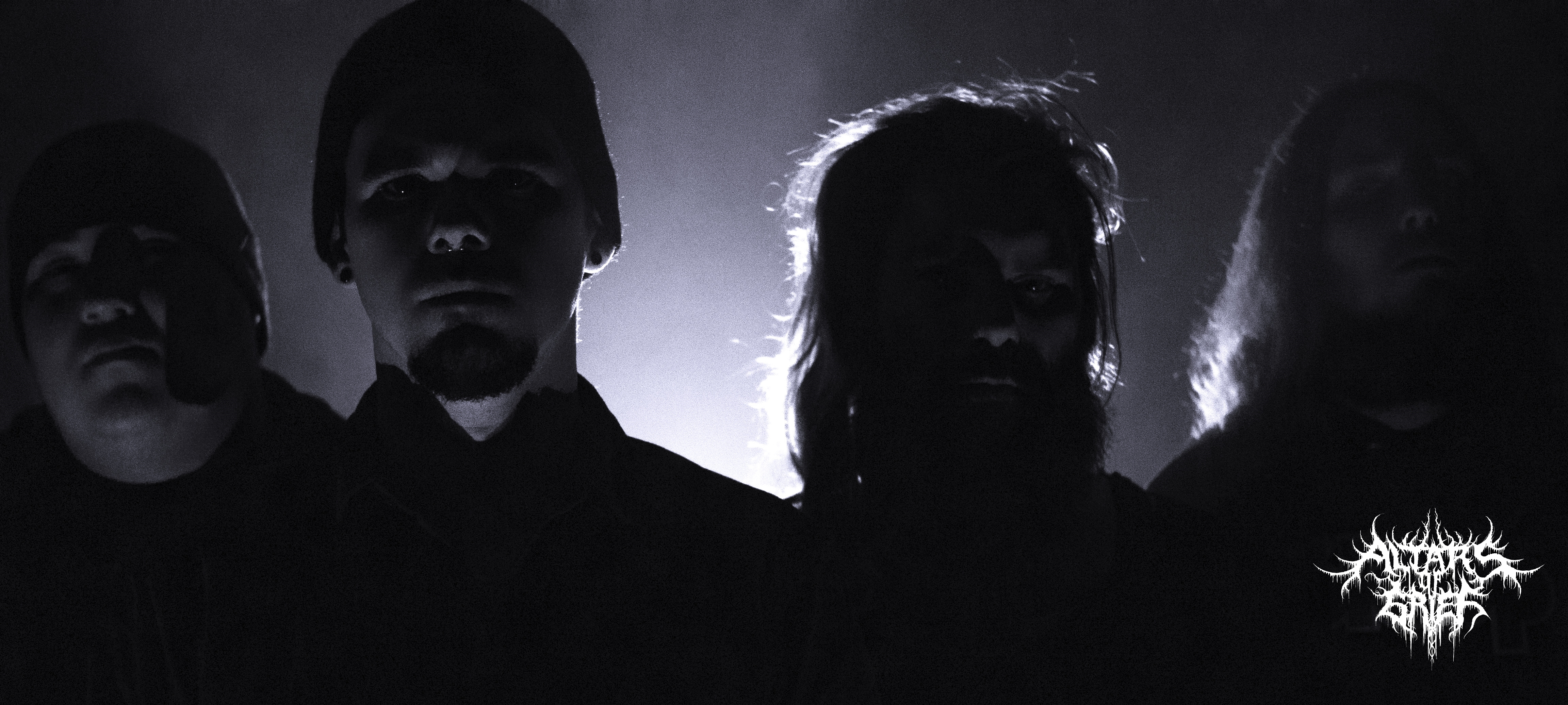 ALTARS OF GRIEF PROFILE | ALTARS OF GRIEF ARCHIVE

Formed in November 2013, Altars of Grief are a blackened doom metal band from the Canadian province of Saskatchewan. However, while this combination of styles adequately summarizes the band's sound, it's the influence of the desolate landscapes and the solitude of long, prairie winters that inspired the moniker of "prairie doom metal". [more...]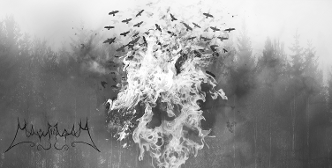 MAVRADOXA PROFILE
|
MAVRADOXA ARCHIVE
Mavradoxa is an atmospheric black metal band rooted in the Laurentian region of upstate New York.
The music of Mavradoxa is expansive, atmospheric, and melancholic. Music made for dreary and rain-soaked days during solitary walks, or in any moment of introspection. Long progressive songs that flow with purpose where the atmosphere dictates and paints vivid stories in its movement and direction. [more...]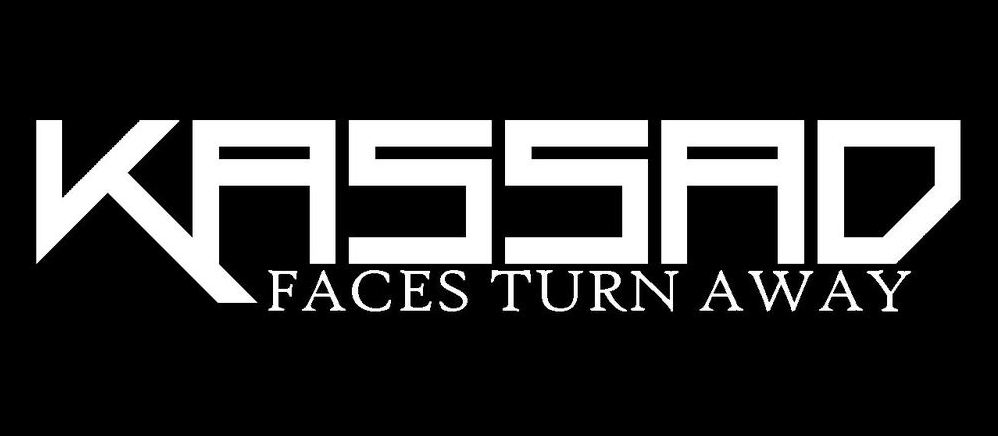 KASSAD PROFILE
|
KASSAD BLOG
The man behind Kassad has been active in the London music scene for about 10 years now playing mostly metal and punk. After working on some projects in studios he managed to cobble together enough knowledge to build his own little set up at home (the so called Lusus Studios) which is where the "Humans" EP and the upcoming "Faces Turn Away" full-length were recorded and mixed. [
more...
]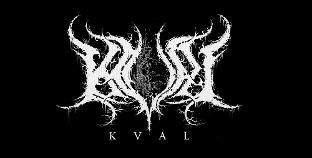 KVAL PROFILE
|
KVAL BLOG
Kval is an atmospheric ambient Black Metal band from Finland playing cold and dark mid-paced melodic Black Metal with catchy icy riffs coated in frost. The atmosphere of Kval is meant to convey emptiness and the solitary nature of life, [
more...
]

ATTEN ASH PROFILE | ATTEN ASH BLOG

A three-piece atmospheric/melodic death-doom band from North Carolina, Atten Ash is the creation of founding member James Greene who wrote the foundations of the songs which would later become "The Hourglass." In 2011 James began collaborating with Barre Gambling (founding guitarist of Daylight Dies) and Archie Hunt (vocalist/guitarist of Legion of the Fallen.) Those pining for genuine melodic/atmospheric death-doom for the dark and cold days ahead would be wise to heed attention. [more...]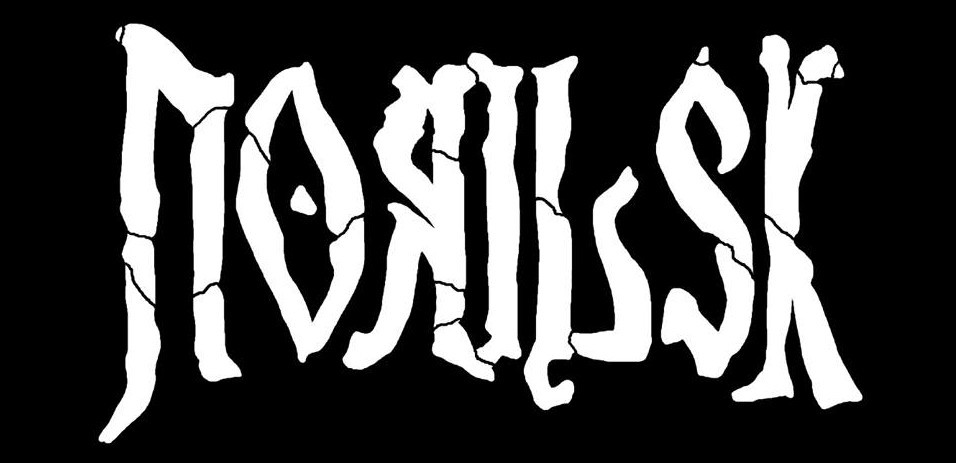 NORILSK PROFILE | NORILSK BLOG

Named after Siberia's northernmost city, home of a famous heavy metal smelting complex, Norilsk is a doom-death band from Gatineau/Ottawa, Canada. Characterized by slow and crushing riffs, death growls, icy melodies and atmospheric arrangements, its music draws inspiration from the 1990's doom-death scene, while incorporating a heavy dose of eclectic and contemporary influences.[more...]



NETRA PROFILE | NETRA BLOG

At first, there was nothing but these memories of a cold and grey urbanism. It is meanwhile walking down the streets of Kemper, France, that netra was first thought of, back in 2003. With influences ranging from the moodiest jazz music to black metal and trip-hop, netra has always been about challenging the listener's open-mindedness. [more...]

OBITUS PROFILE
|
OBITUS BLOG
"If you want a picture of the future, imagine a boot stamping on a human face - forever." Obitus was formed in May 2000 by Anders and Johan and since then have released two full-lengths, two EP's, and a split album. Their latest album "Slaves of the Vast Machine" is a relentless vision of our inevitable future dystopia. [
more...
]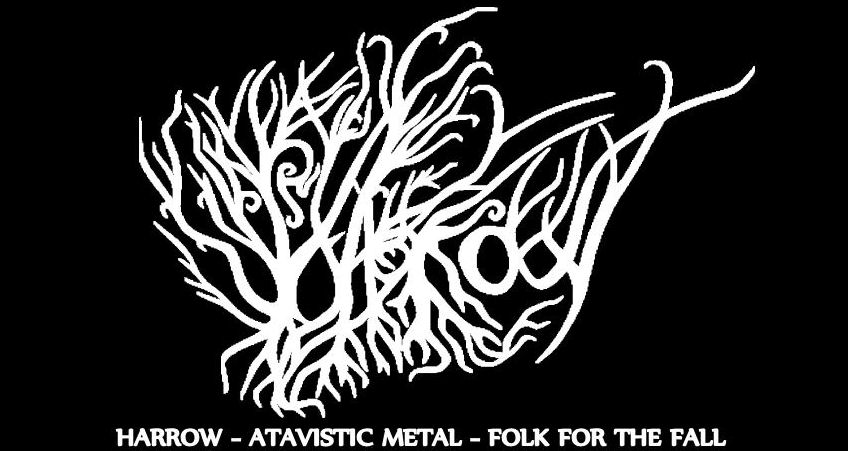 HARROW PROFILE
|
HARROW BLOG
Harrow is a psychedelic black metal band with strong folk undertones which arose in Victoria, BC. and has been based out of Vancouver Island and the mainland ever since. The project was founded as a solo endeavor by Ian Campbell in 2009 and has since released 3 full-lengths and an EP
[
more...
]

VDMT PROFILE
|
VDMT BLOG
Vin de Mia Trix is a band from Kyiv, Ukraine. Lengthy mid-tempo opuses with crushing funeral riffs morphing into melancholic acoustic passages creates a mysterious and dark atmosphere. Creating intelligent and touching, yet uncompromisingly heavy and dark music incorporating bits of Black Metal, Post-Rock, Progressive Metal, Blues and some other genres. [
more...
]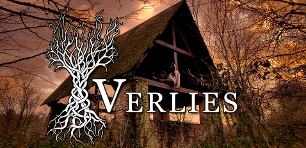 VERLIES PROFILE
|
VERLIES BLOG
Based out of the French city Lille, Verlies is an avant-garde Black Metal band playing dark, strange, and experimental music. Without restrictions of conventional song structure, Verlies is all about creating dark and claustrophobic music with a strong emphasis on atmosphere. [
more...
]

FRIGORIS PROFILE | FRIGORIS BLOG

Frigoris is a post black metal band rooted in the heart of the ruhr-area, Germany. The combination between Black Metal riffing and craftsmanship as well as a postmodern approach towards atmosphere and lyrics form a synthesis that results in long, atmospheric but melodious songs. The trampled and narrow paths of Black Metal are left to find a new identity at the end of Parnassus. [more...]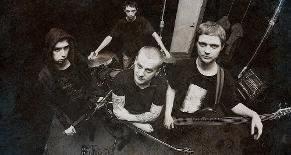 NEGATIVE VOICE PROFILE | NEGATIVE VOICE BLOG
Based in Moscow, Negative Voice have been in existence since 2000. After an independently released EP in 2010, they released their debut album "Infinite Dissonance" in 2013 which received a lot of favourable reviews and comparisons to old-Katatonia, October Tide, and Daylight Dies. Finally, Negative Voice released "Cold, Redrafted" on Hypnotic Dirge Records and Solitude Productions in early 2016. [more...]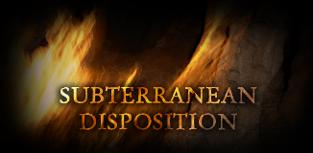 SUBTERRANEAN DISPOSITION PROFILE |
SUBTERRANEAN DISPOSITION BLOG

Subterranean Disposition is a solo Melodic doom/death band from Melbourne, Australia founded by Terry Vainoras. Eclectic, progressive, experimental doom metal is what you'll find on this project's two albums - a self-titled debut in 2012, and the follow-up "Contagiuum and the Landscapes of Failure" in 2016. [more...]



ODRADEK ROOM PROFILE | ODRADEK ROOM BLOG

Named after one of Franz Kafka's short stories, Odradek Room is an atmospheric and progressive death-doom band with post-rock leanings from Mariupol, Ukraine. Creating dynamic and profound music, rich in tempo and mood variation, Odradek Room has crafted an extremely strong debut which perfectly shows the duality between the aggressive and melancholic sides of death-doom combining slow plodding riffs, soaring emotional melodies, post-rock leanings, and a psychedelic touch to create a rich canvas of sonic majesty. [more...]



STROSZEK PROFILE | STROSZEK BLOG

formed in 2007 by claudio alcara, the guitarist and founder of frostmoon eclipse, stroszek marks a complete change in direction as c. is able to successfully distance himself from the old-school black metal for which he is better know, and use his considerable skills as a guitarist and song writer to produce music that is richly melodic, hauntingly melancholic, and at times, a crushingly sad commentary on his innermost thoughts and life experiences [more...]


IMMENSITY PROFILE | IMMENSITY BLOG

Active since 2009, Immensity is a six-piece atmospheric death-doom band from Athens. "The Isolation Splendour" is the name of their debut album, which includes five brand new lengthy tracks and also the two tracks from the "The Lonely Aquarelle" demo so expect a comprehensive slab of atmospheric and melodic death-doom that will appeal to fans of old school and traditional death-doom in the vein of My Dying Bride, and early-Paradise Lost as well as The Gathering, Novembers Doom, Daylight Dies, and Ahab. [more...]



EPITIMIA PROFILE | EPITIMIA BLOG

Combining an intriguing blend of atmospheric post-rock, and depressive black metal. Epitimia is an innovative and unique three-piece band from Saint-Petersburg Russia, consisting of members, A., K., and M. Their latest album, (Un)reality was an expansive and experimental double-album released in a 6 panel digipack in February 2014. [more...]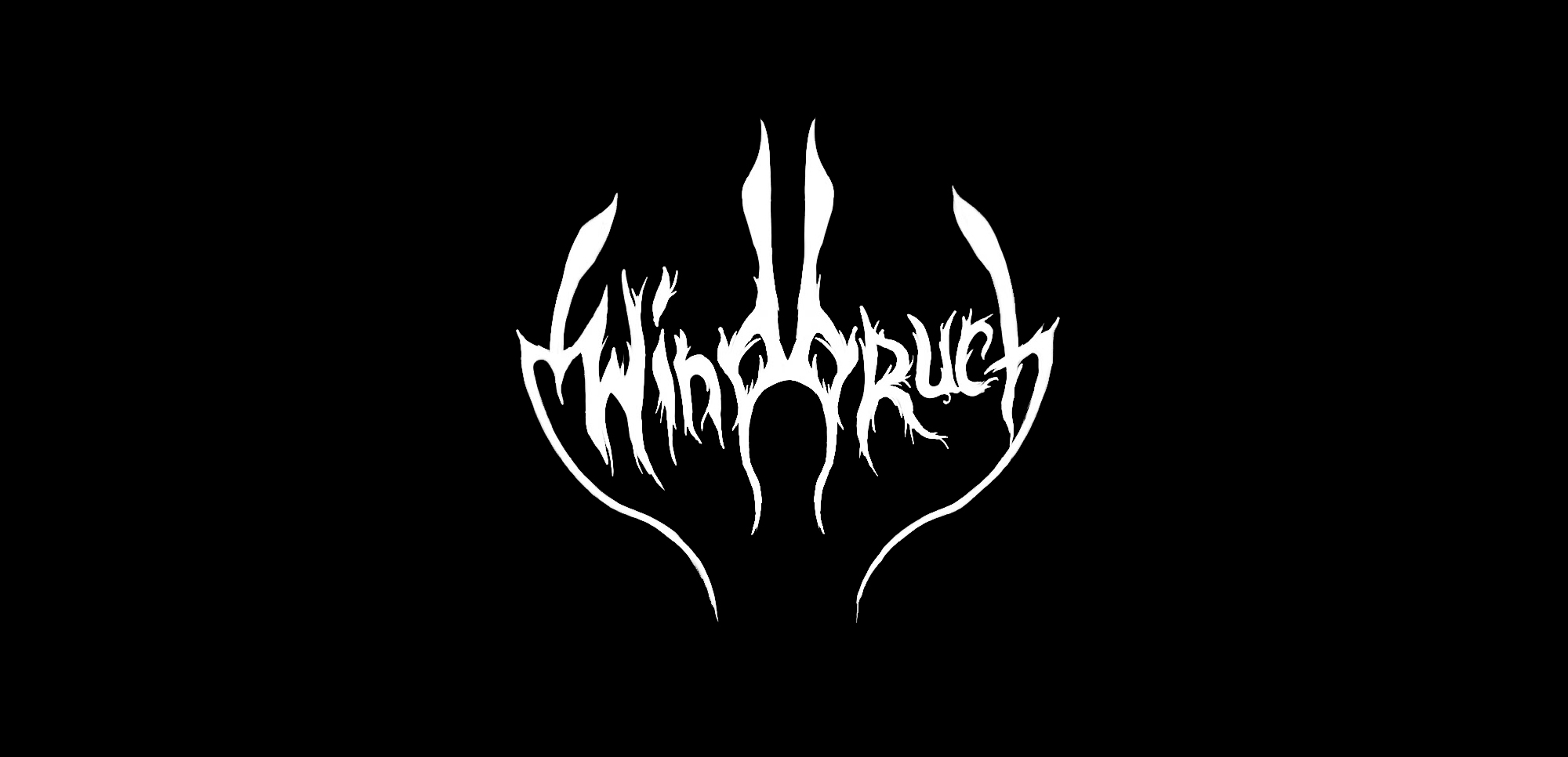 WINDBRUCH PROFILE | WINDBRUCH BLOG
Windbruch is an atmospheric black metal solo project from Russia which was formed by Mikhailov Rodion in 2009. It combines elements of post black metal, ambient and doom metal with the intention of creating a hypnotizing atmosphere. The meaning of the name Windbruch is "windfall" and was taken from the novel "Nomads of the North" by American writer James Oliver Curwood - a place where the main characters were hiding to find a salvation from owls. [more...]

ORPHANS OF DUSK PROFILE
|
ORPHANS OF DUSK BLOG
Orphans of Dusk is a gothic death/doom band being projected into the stars from the South Pacific Ocean, New Zealand/Australia. One of the few bands from this region attempting to break boundaries in depressive doom it aims to keep pushing the genre from where bands such as Shape of Despair and Type O Negative left such devastating marks. [
more....
]

PAST BANDS

Bands having previously released their material on Hypnotic Dirge Records that we haven't worked with in a number of years.
These pages will remain online and archived though won't be updated. In most cases, these bands/projects have
either disbanded or they are now releasing their new material on other labels.




LYCANTHIA PROFILE | LYCANTHIA BLOG

Formed in the late 90s, Lycanthia are a 6 piece Gothic/Death-Doom Metal band from Sydney, Australia. Their music can be described as dark, aggressive and emotional soundscapes fused with classical and rock elements. Consisting of grim male and dual female vocals, violins, keyboards, guitars and drums, Lycanthia continues the sound found in the early "golden age" works of classic gothic doom bands while also adding more traditional-doom influences. [more...]

EKOVE EFRITS PROFILE | EKOVE EFRITS BLOG

Ekove Efrits is an Atmospheric Black Metal one-man project from Tehran, Iran. A one man project from Saman Nu (Count de Efrit), Ekove Efrits has been active since 2005 and has released four full-length albums, including Conceptual Horizon (2011) and Nowhere (2013) on Hypnotic Dirge. Ekove Efrits' sound combines black metal with post-rock, soundtracks, ambient, and trip-hop. A dark and sombre trip to the far reaches of your consciousness. [more...]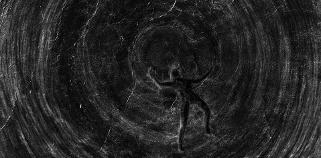 OBSIDIAN TONGUE PROFILE | OBSIDIAN TONGUE BLOG

Obsidian Tongue is a black metal duo from the haunted shores of Massachusetts, After 2 demos and about 2 dozen live shows in New England, they self-released their debut album "Volume I: Subradiant Architecture" in May 2012 and in May 2013, returned to Mystic Valley Studios to record their second installment named "A Nest of Ravens in the Throat of Time". Cold, unwavering, primal black metal with a rich organic sound and real melodic sensibilities, Obsidian Tongue has been praised for their exceptional balance of the melodic and raw aspects of black metal. [more...]




NETHERMOST PROFILE | NETHERMOST BLOG

Nethermost is a doom/death metal band hailing from South Texas. The name refers to the lowest point of existence. The band finished recording their first release, ¨Alpha,¨ in early 2012. This 4-song work paints a deep and obscure timelessness, while offering up powerful and intense melodies. The lyrical theme illustrates nature and the elements, which have heavily contributed both adverse and promising effects towards the influence, creation, and end of all life. [more...]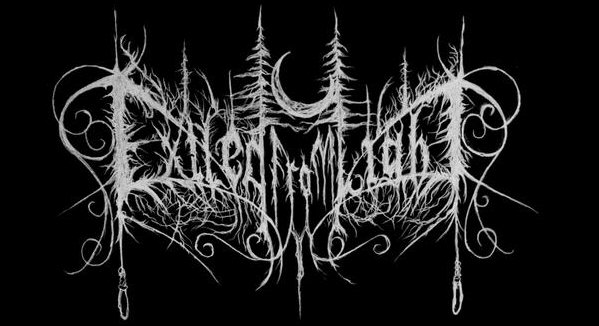 EXILED FROM LIGHT BLOG
Exiled From Light is a representation of myself as a whole - Mort
Exiled From Light is a depressive black metal project founded in early 2008 . Mort, the sole musician of the project immediately and began working on the debut album 'Descending Further into Nothingness'. Following that album, a two-disc mammoth There is no beauty left here... was released before the project was presumably put to rest. [
more...
]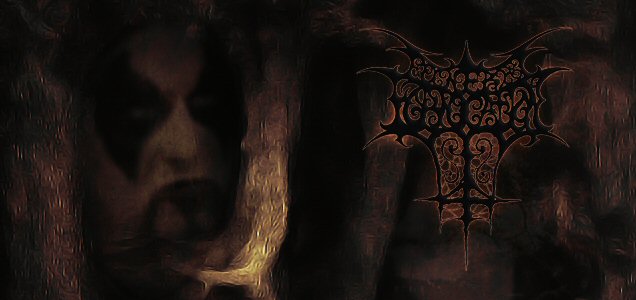 FUNERAL FORNICATION PROFILE |
FUNERAL FORNICATION BLOG
Funeral Fornication is a one-man depressive black metal project with progressive, symphonic, and avant-garde qualities founded in 2002 by Vultyrous, a musician with involvement in many bands in the BC metal scene over the better part of a decade including Artep and Archspire. Funeral Fornication has released four full-length albums, and is currently working on a new album, Promethean Lament. [more...]




SILENT PATH PROFILE | SILENT PATH BLOG
Silent Path is a solo project created by Saman N. - the musician who is also known for his melancholic experimental black metal project Ekove Efrits. Whereas Ekove Efrits presents a more experimental black metal sound, Silent Path focuses on a more straight-forward atmospheric sound with influences from Funeral Doom and Depressive Black Metal genres. [more...]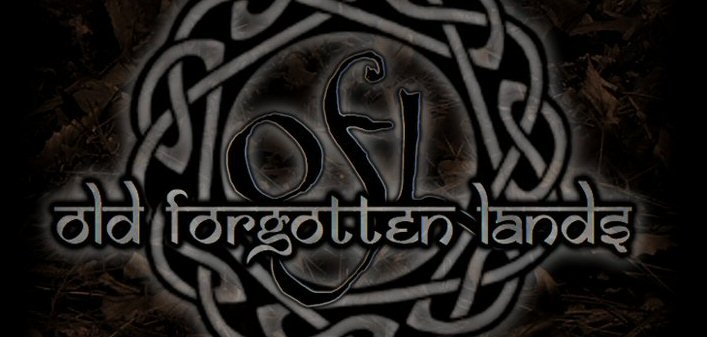 Begat as a black ambient project, conceived in the summer of the year 2007, Old Forgotten Lands was crafted as a cathartic and enlightening means for Elan to express both his dismay toward the plague of industry, and his reverence for the majesty of nature. Though the project is still young, it has underwent many changes, and its sound has only matured. What once was a synth-derived, melodic black ambient project has now morphed into something more. Field recordings, strange and unorthodox instruments, and a deep, impenetrable atmosphere now grace the sound of Old Forgotten Lands... [
more...
]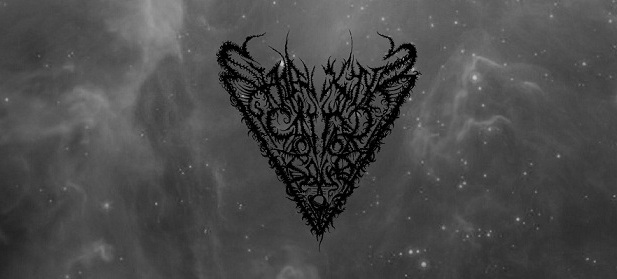 GALAKTIK CANCER SQUAD BLOG
Galaktik Cancer Squad is an ambitious project from Germany. It was formed by Argwohn in 2011 and combines the ability of progressive metal with the aggression of black metal. When words can't describe the feelings about time and space, the music takes over and guides you through unknown spheres of creativity and explosive atmospheres. [
more...]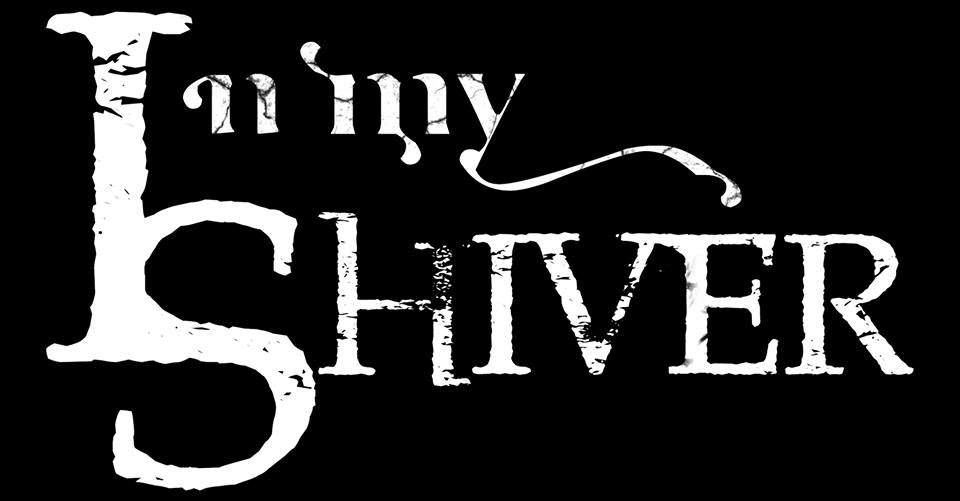 IN MY SHIVER PROFILE | IN MY SHIVER BLOG

In my Shiver is an experimental black metal/shoegaze band from Camerino, Italy with conceptual themes about the loneliness and sadness of modern life, cityscapes, and a critique of the dominant culture. In 2009 In my Shiver released their debut album "Black Seasons" through Solitude and Despair Music in South Korea and now they present their follow-up album "Delicate Poison." Combining oppressive and ferocious black metal with melancholic modern depressive rock, In My Shiver blends these sounds to create an unrelenting modern depressive classic with amazing riffs and melodies. [more...]
_____________________________________________________________________________________________________