May 12, 2017
UPCOMING RELEASE: Kassad - Faces Turn Away
SONG PREMIERE: "Void" premiering NOW on Echoes and Dust
May 4, 2017

We have another new release announcement today as we keep finding worthwhile albums to release!
The next release after Mavradoxa's "Lethean Lament" album in late June will be an excellent claustrophobic urban black metal solo project from London, England with the name "Kassad."
Once again we're drawn to bands that explore themes of disassociation and monotonous existence in our large cities, which are so populated but can paradoxically feel devoid of life and meaning.
Echoes and Dust is
hosting the premiere of the track "Void".
[ <- Link]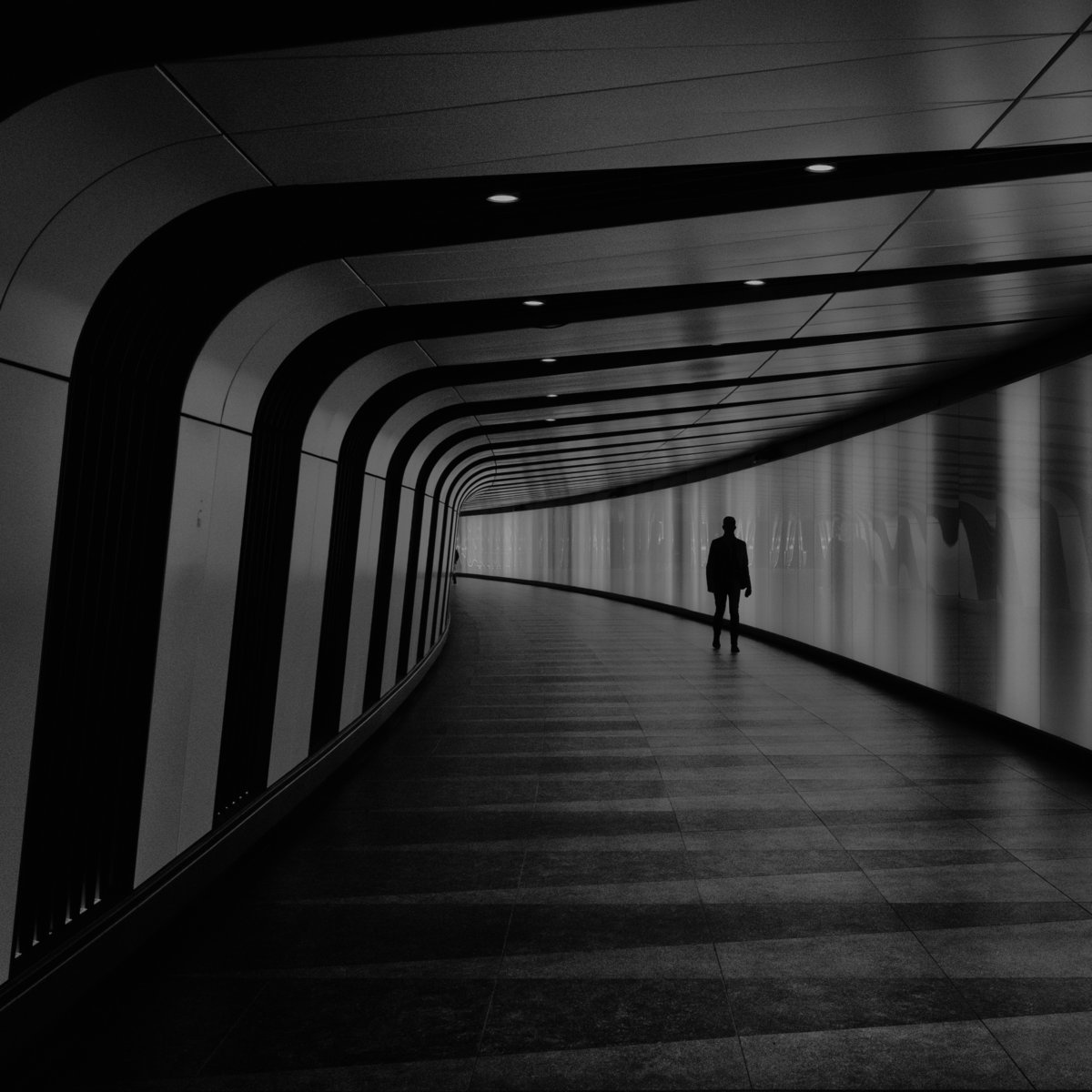 From the onset of "Faces Turn Away", an all-encompassing sense of existential terror and claustrophobic anxiety hits you and builds to a crescendo before everything descends into dread and finally nothingness. An album about the misery, futility, and madness of modern urban life, related in some ways to releases by netra but foregoing much of the trip-hop influence for a more abrasive and gritty black metal root that feels both urgent and cavernous. Besides its Black Metal root, the album also knows when to slow to a crawling funeral dirge to convey total despair and the loss of hope. A modern take on classic black metal marked by unconventional and enigmatic twists that are both genuine and timely.
Kassad first began with an EP entitled "Humans" in January 2016, A year later, Kassad released "Faces Turn Away", the debut album independently on Bandcamp. Now, a few months later Kassad's debut album will be released on Hypnotic Dirge in a 4 panel sleeve with a booklet and sticker.
Album release is set for July 6, 2017 in a limitation of 300 copies.
Recommended for fans of: netra, Burzum, Darkspace
Links:
Posted by Nick Skog. Posted In : Release News