Hypnotic Dirge Records is an independent non-profit record label and webshop based in Saskatoon, Canada. Our intention and raison d'être is to release quality expressive and eclectic art through aural manifestations. [MORE...]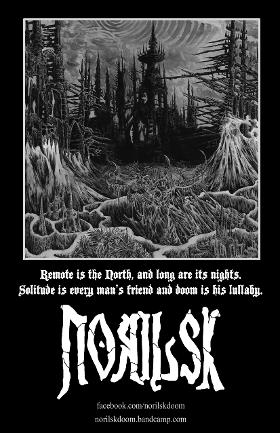 Norilsk announces signing with Hypnotic Dirge Records for the release of its debut full-length album!
December 12, 2014
Named after Siberia's northernmost city, home of a famous heavy metal smelting complex, Norilsk is a doom-death band from Gatineau (Québec), Canada, who self-released their debut EP "Japetus" this past summer. Characterized by slow and crushing riffs, death growls, and atmospheric arrangements, its music draws comparison with doom-death bands such as My Dying Bride, Morgion and Ablaze in Hatred, but it also has a few sludge/post metal elements reminiscent of Isis and Morne. The two core band members include Nicolas Miquelon (bass, guitars, vocals, lyrics) and Nick Richer (drums, backing vocals), whose names are associated with various groups including Outrage AD, Damnus, Doll and Kintra.
The aforementioned introductory EP "Japetus" was always meant as a precursor to the eventual debut full-length album which was recorded at the same time and will be released through Hypnotic Dirge Records in early 2015.

More news soon....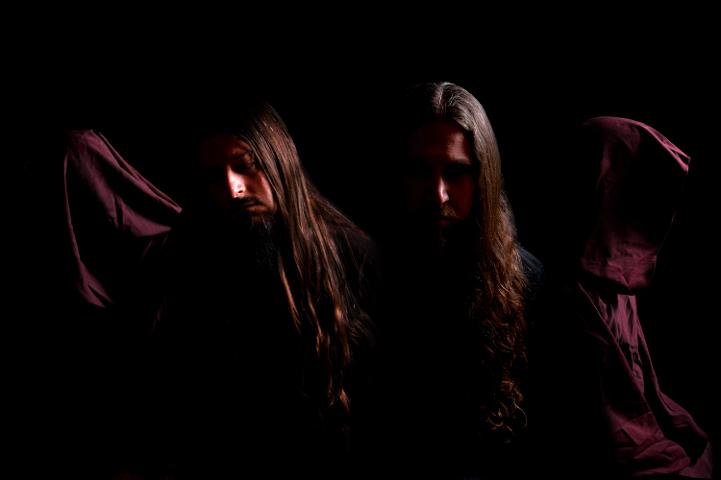 NICOLAS MIQUELON - MUSIC, VOCALS AND TEXTS | NICK RICHER - DRUMS AND BACKING VOCALS
PHOTO THEME: NICK RICHER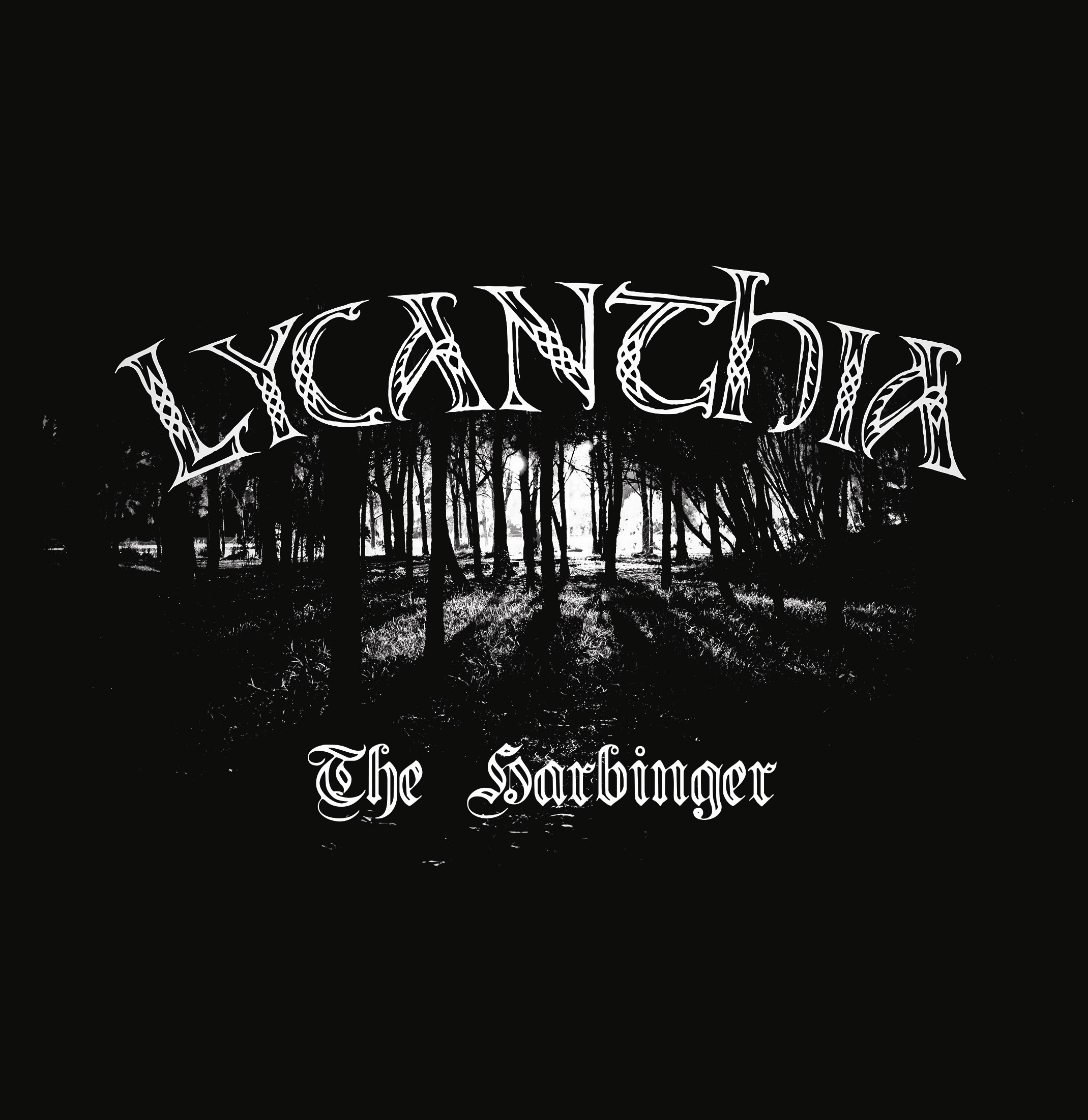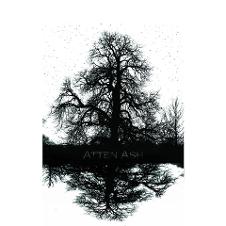 Lycanthia and Atten Ash announce release of split 7" Vinyl
December 6, 2014
Doom bands Lycanthia and Atten Ash have collaborated to deliver a new limited split 7" this winter. Featuring "The Harbinger" for Lycanthia, and "City in the Sea" for Atten Ash, this split will serve as a prelude to each band's forthcoming full-length albums as well as present a very first vinyl release for everyone involved! There will only be 300 copies printed with 140 available for sale through Hypnotic Dirge Records. This vinyl comes with a sleeve insert featuring band information as well as three free stickers! We are now accepting pre-orders for this vinyl with the release date set for January 22, 2015. [Pre-order Here]
On Side A, there is Lycanthia, a six-piece gothic death-doom metal band from Sydney, Australia. Their music can be described as dark, aggressive and emotional soundscapes fused with classical and rock elements. Consisting of grim male and dual female vocals, violins, keyboards, guitars and drums, Lycanthia continue that "golden age" traditional-doom sound with influences such as My Dying Bride & Theatre of Tragedy while also adding a more aggressive, complex and sophisticated sound, incorporating the likes of Draconian, Primordial, Shape of Despair & Virgin Black while still maintaining their own unique sound. Having now been a couple of years since the release of their latest full-length "Oligarchy", Lycanthia has been preparing new material that will comprise their next album, and in the meantime have managed to record a new track entitled "The Harbinger" which was released digitally and on a video clip earlier this year but was always planned and intended for a vinyl release.


On Side B is Atten Ash. A three-piece atmospheric/melodic death-doom band from North Carolina, Atten Ash is the creation of founding member James Greene whose intention with the project was to create something heavier and more colorful with attention to nuance and emotion. Being a multi-instrumentalist, James was able to record the foundations of the songs, giving a clear picture of the powerful nature of the music. Demos slowly took form. In 2011 James began collaborating with Barre Gambling (founding guitarist of Daylight Dies) and Archie Hunt (vocalist/guitarist of Legion of the Fallen) and the trio continued the musical work: arranging songs, establishing vocal patterns, writing lyrics and guitar solos.
With their full-length album "The Hourglass" already recorded in 2012 though not yet officially released, Atten Ash will present the track "City in the Sea" on their side of the 7" split as the introduction to their band and first official release serving as a prelude to the release of "The Hourglass" to follow shortly.

Pre-order HDR - V - 001 ; Lycanthia / Atten Ash [Split 7" Vinyl]
Lycanthia Profile | Atten Ash Profile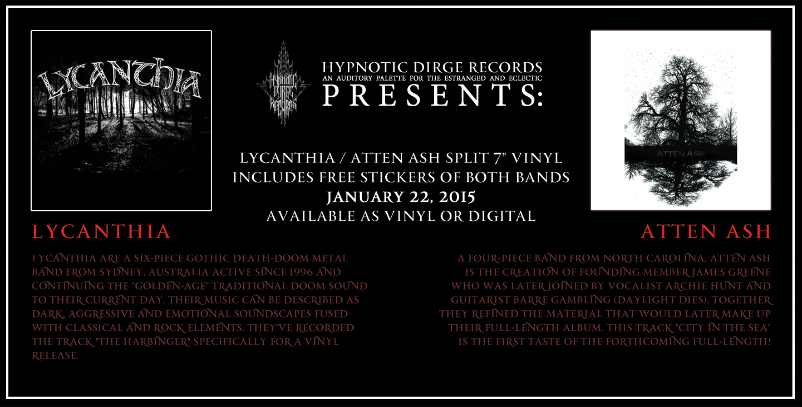 HYPNOTIC DIRGE RECORDS RELEASES

[Hypnotic Dirge Records Releases - Index]
- Includes links to the Webshop, Bandcamp, and Reviews Archive


Upcoming:
HDR - V - 001 : Lycanthia / Atten Ash Split 7" Vinyl [Pre-order Vinyl]
HDR - 039 : Atten Ash - The Hourglass [Pre-order soon]
HDR - 040 : Norilsk - ???????????? [Album cover soon]

Recent:
HDR - 038 : Epitimia - (Un)reality [2CD]
HDR - 037 : Windbruch - No Stars, Only Full Dark
HDR - 036 : In my Shiver - Delicate Poison
HDR - 035 : Ekove Efrits - Nowhere
HDR - 034 : stroszek - wild years of remorse and failures... [2CD]
HDR - 033 : Vin de Mia Trix - Once Hidden From Sight
HDR - 032 : Obsidian Tongue - A Nest of Ravens in the Throat of Time
HDR : 031 : Galaktik Cancer Squad - Ghost Light
HDR - 030 : Nethermost - Alpha
HDR - 029 : Frigoris - Wind




LATEST WEBSHOP ADDITIONS
[Webshop - Latest Additions Link] Updated monthly
December 2014; Thirteen new albums

Highlights: Sorcier des Glaces, Black Autumn, Blessed in Sin, Inner Missing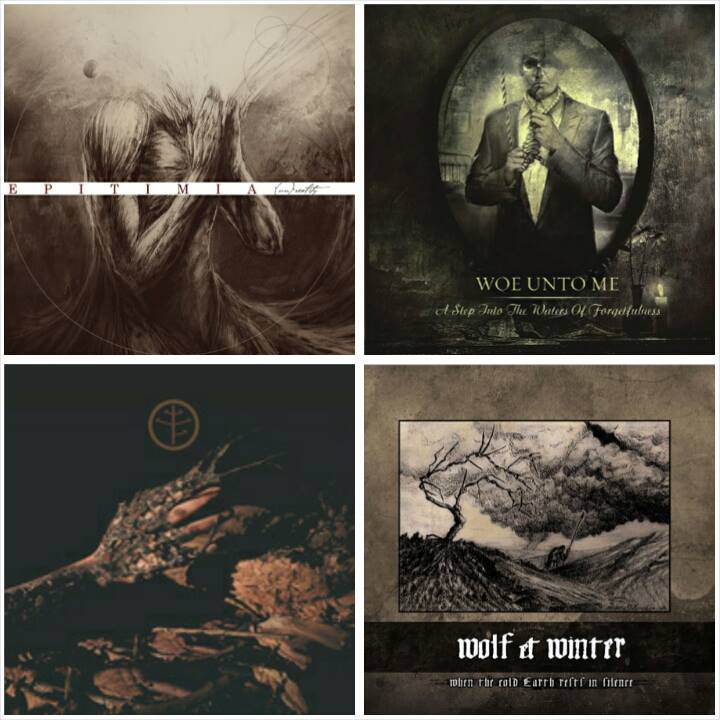 AURAL EMINENCE
December 16-31, 2014

Twice monthly, we choose four different albums to highlight in our Aural Eminence section where the albums listed are 25% off. A lot of brand new and sought-after releases rotate through here so keep an eye out on the 1st and 16th of every month for great albums available for cheap.

Use the code "AURAL-EMINENCE upon checkout to apply the discount!

Epitimia - (Un)reality [Order / Listen / Info]
Woe Unto Me - A Step Into the Waters of Forgetfulness [Order / Listen / Info]
Sequoian Aequison - Onomatopoeia [Order / Listen / Info]
Wolf and Winter - When the Cold Earth Rests in Silence [Order / Listen / Info]



VIN DE MIA TRIX - TRANQUILIZED
[LIVE REHEARSAL]

LYCANTHIA - THE HARBINGER
[MUSIC VIDEO]

OBSIDIAN TONGUE - A NEST OF RAVENS IN THE THROAT
OF TIME [FT. J. HAUGHM OF AGALLOCH]
[LIVE VIDEO]



VIN DE MIA TRIX - φαρμακός (PHARMAKOS)
[LIVE VIDEO; SPRING SOLITUDE EVENING II]




OPEN-SOURCE AND UNLIMITED ACCESS

Hypnotic Dirge Records releases are available on bandcamp for streaming and unrestricted digital download for free / by-donation because our philosophy is rooted in the principle of open-source and unlimited access.
These releases are free for people to enjoy because art in the digital age should not be treated as a commodity, especially when it comes to digital copies which cost nothing to duplicate. We appreciate this approach because we feel that it leaves the choice whether to donate or not to the listener instead of forcing a payment.

Hypnotic Dirge Bandcamp Page
Manifesto - Open-source and unlimited access

SOLITUDE PRODUCTIONS

Hypnotic Dirge Records is the official North American distributor of the prominent Russian Doom Label Solitude Productions. All of the available (ie. not sold out) Solitude Productions releases as well their releases under the banner of BadMoodMan Music (focused more on Death-doom, Gothic Doom, and Depressive Black Metal) and Slow Burn Records (focused on post-rock , post-metal, and sludge) are available through Hypnotic Dirge, including all upcoming releases!

Solitude Productions Releases - Webshop
Solitude Productions Releases - Index Page
Manifesto - Solitude Productions