Ancient Tundra is - N. Skog: All Compostion, Instruments, Mixing, Filming, and Lyrics/Vocals
Ancient Tundra is an ambient project from Swift Current, SK, Canada featuring elements of classical music, score music, drones, funeral doom and black metal.
The Desolation of an Arctic Landscape (2007)
The start of 'Ancient Tundra' can be dated back to Februry of 2007, with the creation of the song "Ensomhet i Den Nordlige Skumringen" (English Transalation: 'Solitude in the Northern Twilight'). This marked the beginning of work on the first demo release which is entitled 'The Desolation of an Arctic Landscape'
Originally released on Dead Moon Records on November 21st, 2007 it was then made unavailable around February of 2008 after DMR disbanded. On June 3rd 2008, a special edition re-release of the first album was released on EEE Recordings. A Bonus track entitled 'Amongst the Sway of the Forest Trees' was added as the album's ninth track and the first 12 copies sold came with handwritten lyrics for 'Journey Across the Barren lands' and a free framed photo on profesionally printed paper. Following the release of the Re-Issue of the debut album, Ancient Tundra joined EEE Recordings as a permenent memeber due to being impressed with the dedication, quality, and attention to detail this lable has shown!
Requiems of a World Lost (2008)
Next on the horizon for 2008 were two planned split albums with Fjellelv and Njigahdda. In June 2008, a decision was made to cancel those splits and put the existing tracks together and add another track, to comprise of a second demo album entitled 'Requiems of a World Lost' which is devided into two acts...Act I:Oblivious Winter Realm and Act II: Fade. Rot. Decay. Perish. Act I being more beautiful and nature based, and Act II being darker, doomier, and more depression based. This album is a natural progression of the sound shown on the first album. On 'Requiems of a World Lost' , the sound expanded beyond dark ambient to also include neo-classical, instrumental, funeral-doom, and experimental elements. Several Guest Musicians were included in this album as well. Japanese lyricist 'Kenji Siratori' has applied vocals on 'Across the Valley, Wherein Nature Speaks. Hideous (A Dark Fantasy) has added clean vocals to 'The Feeble Sickness and Depressive Rot' , and Mort(Exiled from Light, Winds of Sorrow, When Mine Eyes Blacken) has applied guitar to 'A Silent Void'. This album was the first Ancient Tundra album to be released on Hypnotic Dirge Records, N. Skog's own record lable which opened up in October 2008.
The first Ancient Tundra T-Shirt was released shortly thereafter and is still available for ordering! It was officially released on December 23rd 2008, and comes in medium, large, and X-large. You can pick up a copy at www.hypnoticdirgerecords.com
This would mark the end of the "self-proclaimed" demo-era for Ancient Tundra as a decision was made shortly afterwards to improve all aspects of the project to a newer, and more professional era
Equinox (2009)

The first steps taken in the new era of Ancient Tundra were plans to release two split albums in 2009. The first one to be released on September 2nd with the project ' Old Forgotten Lands' entitled 'Equinox'. This has been deemed the first 'professional' album by Ancient Tundra, as everything including the songs themselves, the production, the mastering services which were provided by Andrea Marutti in Lips Vago Studios in Milan, Italy, and the Artwork which was created by Depraved Designs were taken to a much higher level.
These Engulfing Winds Never Die CD/DVD (2010)
Also in early 2009, conversations began with the italian ambient project 'Symbiosis' about a split album to be released later in the year, and thus 'These Engulfing Winds Never Die' was born. The Symbiosis/Ancient Tundra split is set for a February 2010 release date. It will be a CD/DVD Package released on Pro-CD with a 12 Page booklet filled with artwork from both Skog and Valerio and profesionally-mastered tracks once again provided by Andrea Marutti. The DVD will include music videos, slideshows and other features for a total of over 60 minutes.

IV - I Walk Through Vast White Fields
V - Land of the Midnight Sun
VI - Kvaløya Island

Go to www.youtube.com/user/ancienttundra to view some music videos that will appear on the DVD.
La Misere D'un Hermite Triste (2010)
Plans for 2010 include the long-awaited and delayed album 'La Misere D'un Hermite Triste', the first TRUE full-length album in the professional era. It is essentially an ambient black metal album. More on this will come in due time. It is currently in writing/recording process.
Ancient Tundra Current Discography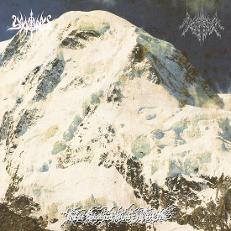 'These Engulfing Winds Never Die - Split CD+DVD with Symbiosis (December 23rd, 2008)
_________________________________________________________________________________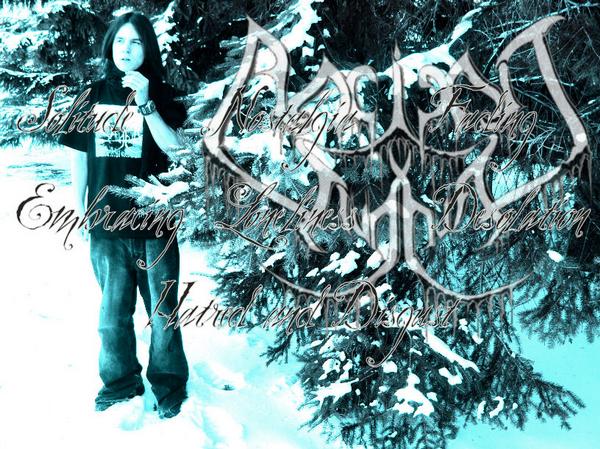 ***The Video Footage above includes all three promotional videos from each Ancient Tundra album released on Hypnotic Dirge Records thus far, as well as showing three of the official music videos which appears on the These Engulfing Winds Never Die` CD+DVD with Symbiosis. You can click on the full-screen button directly on the widget (right below the Youtube logo and to the left)to view the videos much more closely!
Also, on both the music player and the video player, you can navigate through the songs and videos by clicking on the left and right arrows on both sides of the play button.
______________________________________________________________________________________________