January 16, 2020
In conjunction with
Viridian Flame Records
​, Hypnotic Dirge is proud to announce the launch of pre-orders for NONE's seminal self-titled debut album pressed on wax for the very first time!
NONE's selftitled album, originally released in April 2017, was the first chapter for this enigmatic depressive black metal legacy which would be followed by additional full-lengths in April 2018 and 2019. The vinyl edition of the self-titled album also includes NONE's stand-alone single "Where Life Should Be" - previously unavailable in any physical medium - as a bonus track.
300 copies of the record has been pressed in total, 140 of which will be available through Hypnotic Dirge and 140 copies through Viridian Flame. 3 editions of the vinyl are available - a "winter sky" edition, a "dirty snow" edition, and a classic black record. We expect these to go quickly so we advise those who are interested to order quickly once pre-orders go live!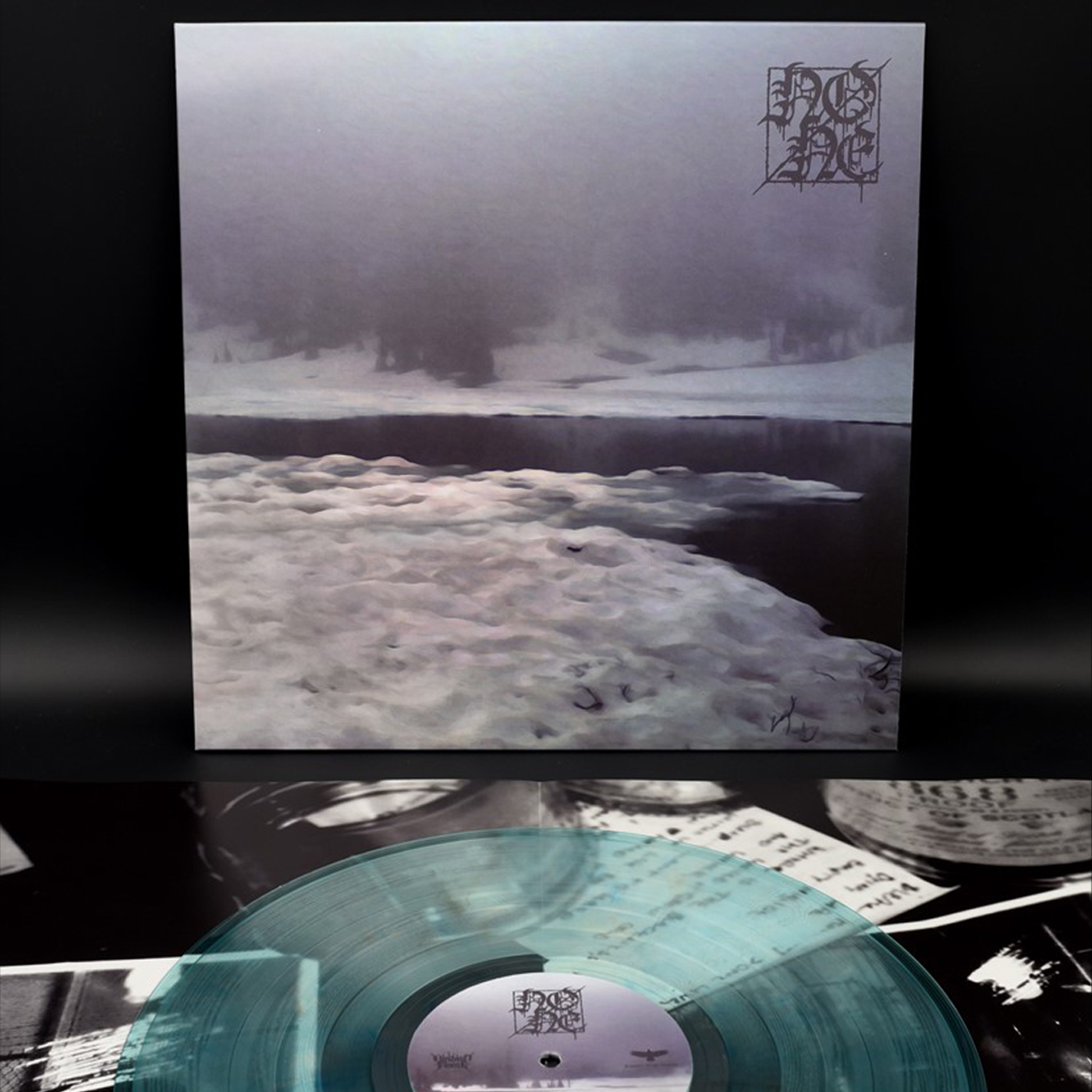 Pre-order Vinyl
*View all three vinyl editions on the link above
IMPORTANT*** : In order to save on shipping, we encourage North Americans to order from Hypnotic Dirge and Europeans to order from Viridian Flame. Those outside of North America or Europe should order from whoever they want as shipping will be roughly the same.
Release Date is February 21, 2020.
Pre-orders will ship within one week of that date - either slightly before or slightly afterwards.
Tracklist:
Side A
Cold - 11:57
Wither - 08:45
Side B
Suffer - 09:25
Where Life Should Be - 8:50
Specs:
300 copies, divided into 3 different colors :
--- 100 in "winter sky" edition
--- 100 in "dirty snow" edition
--- 100 in classic black
- 140g vinyl at 33 rpm in black poly-lined inner sleeves
- 350gsm outer sleeve, with matte lamination
- 4-page booklet in full 12inch size
- packed in a re-sealable plastic sleeve





Posted by Nick Skog. Posted In : NONE