Hypnotic Dirge Records - A Manifesto
-A public declaration of principles, policies, and intentions

Manifesto 2018

[Here is an interview from the summer of 2017 with Another Metal Review Blog which goes over the history and principles of Hypnotic Dirge]

[Contents]
1.1 Overview
1.2 Open-source and unlimited access
1.3 Profit sharing
2.1 Webshop
2.2 Distributed Labels
2.3 Compilation Albums
3.1 Distribution - Wholesale and Trades
3.2 Publications
3.3 Submitting a Demo
4.1 Staff

*****

SECTION 1.1 : OVERVIEW
Hypnotic Dirge Records is an independent record label and webshop based in Saskatoon, Canada. Our intention and raison d'être is to release quality expressive and eclectic art through aural manifestations. We don't care about strict genre classifications, but many of our album releases so far probably falls within the Black Metal and Doom Metal umbrellas of sub-genres though with consistent experimental deviations over the course of our discography.
As long as the music is genuine, visceral, and has strong musicianship (not necessarily technical proficiency) by real artists then the associated genre is irrelevant.
Though we are based in Saskatoon, our approach is completely international in scope and we have never limited ourselves to any particular geographical area. We have worked with bands and artists across four continents (Just missing South America, Africa, and Antarctica at this point - if any penguins have demos, send 'em in!) and will continue to do so. We do have some ties to Saskatoon by virtue of living here and there are indeed some great local bands in the area, however there are also great unsigned bands from all over the world and it makes no sense to us to restrict ourselves unnecessarily because of geographical location. In the era that we live in with instant communication to all corners of the planet, there are no major logistic issues with working with bands from anywhere in the world!


All of our releases are given thorough promotion and distribution and we strive to make all our releases easy to access in both physical and digital formats. This is why virtually all of our releases are available for download for free / by-donation on our Bandcamp page so that you are able to stream or download anything we release without any restriction. We believe in this model because it treats our listeners with respect and doesn't place any unnecessary restrictions on access the music. It also gives our listeners plenty of time to become familiar with an album, and allows them to place an order for physical copies once they already know the albums well and are sure that they want to have a physical copy for their collection.

With the abundance of underground metal bands and labels, it makes absolutely no sense to revel in an exaggerated anonymity. This will only cause our releases to be forgotten within six months which is something we want to avoid. We want our releases to stand the test of time so unnecessarily restricting our albums in any way is basically self-defeating.
Through April 2018 we have released 66 albums on physical format (64 CD's and 2 Vinyl) as well as some other albums on digital-only format (mostly EP's and splits)

We have continuously evolved and plan to keep evolving in the coming years, not for the simple sake of evolving, but simply because it happens naturally and it's very difficult to predict what goals, ideas, and aspirations will surface in the future. This acceptance of evolution is the only way to avoid stagnation and mundanity in any life endeavor so it goes without saying that over the years, we intend to learn from past experiences and hopefully continue to refine our vision and presentation.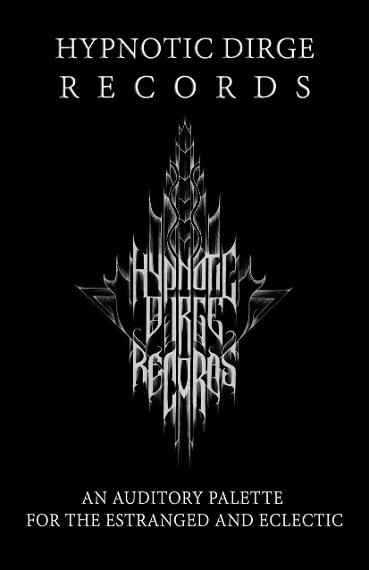 Having said all this, it is very important to us that we operate under some core principles and ideas. One of the most important is to conduct ourselves with artistic integrity and placing art for the sake of art as our highest ideal (on a motherfucking pedestal) be it auditory, visual, textual, etc. and never losing sight of the fact that our highest aspiration is simply to share music worth sharing!

Another important principle for us is to treat the bands under our banner as partners, and in reality, of much more importance than us. They are the artists after all, and they are the ones who truly represent the aura of Hypnotic Dirge Records.


In light of these facts, we aim to do all we reasonably can to adhere to our bands' requests and visions for their projects and releases, including acting in a collaborative way with them rather than the top-down hierarchical structure that many traditional labels are organized. We give our artists total autonomy, independence and artistic control and will only make suggestions as partners in the subjects we have experience with - artwork, promotional plans, and similar subjects.

We strive to be a source for quality visceral art and to release albums that we - first and foremost - personally enjoy and appreciate. This is why we exist. We believe there ought to be no boundaries in extreme metal, and will release anything that we believe has value.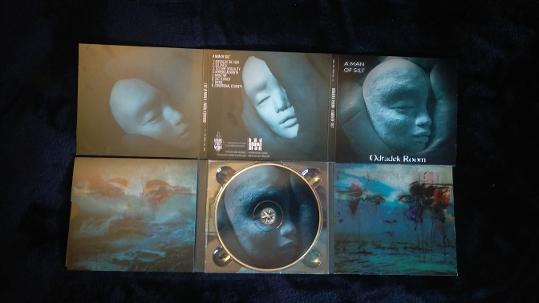 It is really easy to spend many hours of work when you feel strongly in what you are sharing with others, and especially when there is a positive feedback loop and an album is well received and you get a sense that listeners appreciate you bringing quality music to their attention. We are of course limited in the
amount
of albums that we are able to release so there is a restriction in that sense and we surely cannot work with
every
band that we like, but hopefully when all is said and done, and the label closes its doors forever, that we will have contributed in some minor way to the music sharing experience. These are our humble aspirations. Hopefully people will remember and recognize some of these bands and albums in the moderately-distant future!

SECTION 1.2 : OPEN-SOURCE AND UNLIMITED ACCESS
Hypnotic Dirge Records releases are available on Bandcamp for unlimited streaming and unrestricted digital download for free / by-donation!
As alluded to in the overview, having our releases available in an unrestricted manner is incredibly important to us and a core
element of Hypnotic Dirge's guiding ethos. Our philosophy is rooted in the principle of open-source and unlimited access.
Although all of our albums are available for free download, there are still multiple ways you can
support us if you choose to do so, but these are completely voluntary options.
1 - You can donate any amount you wish on any album on Bandcamp
2 - If you pay over $1.00 for a download, the album will appear on your fan account on the Bandcamp app
3 - You can pay $25.00 to receive our full digital discography at once (75+ albums)
4 - You can subscribe to us for $5.00 a month or more and receive extra perks [
Details here
]
The choice to support us financially using any of the methods above is completely up to you. Regardless of whether you do or not, our releases will remain available for unrestricted digital download FOREVER. We prefer this approach because we feel that it leaves the choice whether to donate or not to the listener instead of forcing a payment. Our releases are free for people to enjoy because art in the digital age should not be treated as a commodity, especially when it comes to digital copies which cost nothing to duplicate.
All donations and subscriptions will go towards manufacturing costs for physical items - CD's, shirts, stickers, etc.
More on this model:

Intuitively, it does not make any sense at all to restrict the ability for the music to be heard. When we first opened our Bandcamp account, we sold our digital downloads for $5.00 each and it is a fact that since we switch to a free / by-donation model, the number of downloads have significantly increased since we previously weren't allowing people to download the album unless they paid $5 for it. It simply wasn't an optimal system, especially if your primary goal is to have the music heard, because we were forcing that on people and there was no mechanism that allowed people to offer $1 or $2 or $3 for the album rather than a strictly enforced $5.00 price.


Not only have our downloads drastically increased but the amount of smaller donations of $1.00-$3.00 added
up to around the same amount as the $5.00 sales because of the volume of smaller donations.

In short, this model seems to work better for everyone involved. There is a massive increase in the amount of people downloading the album with the free /by-donation model and that is ultimately what both the label and the bands want. If you depend on your Bandcamp page for sustaining your operations (and HDR certainly does), a donation-based system can still be massively helpful in funding physical products.
Another really important point not to forget is that this system is easily the best for the listener. A lot of people initially want to stream/download music to test out new bands. Most albums can be found on various blogsites online but sometimes the process of finding a quality download can bequite annoying.
People also sometimes argue that allowing free streaming is enough to enable people to preview new music, but is is unnecessarily restrictive and forces people to stay near their computer to hear the music (and we could all stand to spend less time near a computer!) Why not just let people download the album as well and listen to it at the time of their choosing?

Having an official source that has a full discography worth of free downloads can be really helpful and as a listener myself, I am certainly grateful when a band has free downloads enabled on their Bandcamp page because it makes things a lot easier and l will often donate, knowing this helps the band and/or label fund their physical products. Most significantly, personally I listen a vast amount of my music on headphones while at work or walking so it just makes things so much simpler when I can preview music for free and listen to them without restrictions before I decide whether to buy the CD version or not.
There is no point in restricting access to music anymore. (Truthfully, there never was) The internet is meant to be free. Files are meant to be shared. Open-source is the future. Mutual respect and voluntary support is the best way to forge non-coercive values. There is nothing more stifling than dismissing and disavowing technology in order to preserve certain parameters of business and self-preservation.
This is why the traditional label is so often mistrusted and hated.
Since this has worked so well for us, we also encourage other bands and labels to try this approach. It feels so much better to not worry about fighting a losing battle with technology as well as being able to increase the amount of downloads substantially and be on the right side of history in the larger discussion about open-source software and a non-hierarchical principles.
Here are a few points from the book "Music in the Digital Age" by Andrew Dubber:
1. The rules assigned to the music industry by the Internet are quite different from those relevant in the previous period, the age of television and major labels. It is useless to try making time go backwards (e.g. forcing people to buy your CDs by suing hosting services).
2. Digital data cannot have any objective value, because it is, unlike printed stuff, perfectly replicable. Physical copies require resources to be produced and are always limited in number. Digital data, on the other hand, can be copied to infinity for free. It is therefore clear, that you cannot set a price for digital stuff the same way that you do in case of printed material.
3. Quoting Dubber, 'You don't have the right to make money from your music – only the opportunity.' And 'people aren't giving you money for your music, but because of it (and because of everything that goes along with it that gives it richer and deeper meaning)'.
Also, here is a quote from one of the bands on Hypnotic Dirge:
"We respect the listener's rights as much as the author's. We are listeners ourselves. That's why we give you choice. Support the band and/or our labels, if you can (be it half a buck). And if you can't, please spread the word and share the album with your friends."
-Vin de Mia Trix
SECTION 1.3 : PROFIT SHARING
Since we operate Hypnotic Dirge Records as a non-profit and non-commercial endeavour, we are not motivated by the pursuit of profit. The only thing we strive for is to break even on individual releases. In the case that profit is made from any individual album, we split that profit with the band 50/50. Profit is defined as any money made through CD sales and digital donations after the cost of financing the album is recouped. This obviously does not happen immediately after release, and in most cases it does not happen at all and a loss is taken by the label. The positive thing for bands is that the label takes on all of the risk. If an album costs $2000 to finance (manufacturing, promotion, etc.) and only $800 in sales and donations are ever made, the label will deal with the $1200 loss. However, should your album become "profitable", we'll share all of the profit with you 50/50. Usually we make payments to bands every 6 months but advances are possible if you need it depending on the label's finances and upcoming release plans. As mentioned, some albums do make a profit, but we must stress that overall, we do not make money from our activities - and in fact have operated at a (small) loss over the past nine years.
As a customer and supporter of Hypnotic Dirge, you know that any and all profit ever gained from an album will be shared with the bands responsible for the creation of the music you enjoy enough to support! We want to operate a record label that is fair and based on the values of equality and partnership. In too many cases, the label gets all of the gains from a band's creations. This is something that we consider deplorable so we choose a different path!




SECTION 2.1 : WEBSHOP
The source for all Hypnotic Dirge Records releases and hundreds of distributed albums is in our official webshop! The store interface is extremely easy to use, prices are low, and we can ship anywhere in the world! We make it a priority to keep everything accurate and updated so you can be sure that items listed as available in the shop actually are available, and your order is guaranteed to be shipped within 2 days and via airmail. Though we cannot guarantee shipping time as this is in the hands of the postal system, in 95% of cases orders arrive within 1-3 weeks. It is also possible to create an account to keep track of all your past orders and create a list of favourites in order to organize future orders for yourself, though this is not necessary!

New additions to the webshop are added at the beginning of each month!

SECTION 2.2 : DISTRIBUTED LABELS
Hypnotic Dirge Records is the official Canadian/American distributor of the following labels:
-Solitude Productions (Russia)
-Vendetta Records (Germany)
-Les Acteurs de l'ombre (France)
-Throats Productions (Mexico)

***Update on this section soon.***




SECTION 2.3 : COMPILATION ALBUMS

***Update on this section soon.***

Annually, around November, we release a commemorative digital compilation album which also marks each "birthday" of Hypnotic Dirge Records. These compilation albums are released digitally only and are available on our Bandcamp and Youtube pages.

The annual compilation albums serve as an important artistic project for Hypnotic Dirge! Featured on the compilation are, of course, tracks from recent and upcoming HDR releases. However some bands prefer to release exclusive material for the compilation (including covers) and we also have guest artists from outside of the label featured on the compilations which is great as it allows us to work with and promote bands that we otherwise wouldn't be able to, due to the time and money restrictions we have on regular releases. Some of the bands not on the label but included in past compilation albums include Dråpsnatt, The Howling Void, Wine From Tears, Negative Voice, As Autumn Calls, Psychotic Gardening, Zgard, and Melankolia among others.

The compilations are meant to be comprehensive, meaning that we don't just quickly and haphazardly choose songs to throw up on Bandcamp. Great attention to detail is taken when it comes to song order and the flow of atmosphere across the album, as well as album artwork and other facets. The compilations also include a brief text from each artist about their contribution to the album, and also sometimes featured additional videos, visual art, and text.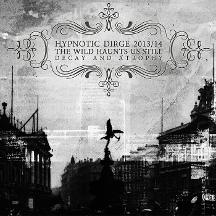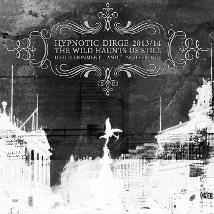 The first three compilations were mostly the work of the label only but starting with the fourth compilation the albums are now treated as a collaborative effort between all of the participating bands and artists where decisions on a title, album art, theme, and contents are decided with everyone's input.

SECTION 3.1 : DISTRIBUTION - WHOLESALE AND TRADES

***Update on this section soon.***

Hypnotic Dirge is always looking to expand its physical webshop and have more quality music available for our listeners. As such, we do regularly trade with labels and shops, as well as independent bands, from around the world! Those looking to set up a trade with us should get in contact with us!

It is not possible to agree to a trade with everyone who expresses interest, and sometimes we do need to be quite selective about trades due to Canada Post's notoriously high prices, as well as maintaining a certain degree of "quality standards" in our shop. The reasons why we decline a trade can be both of the above stated reasons, or just one. Do not assume that we don't appreciate your work just because we don't agree to a trade. It can be quite tricky to keep this whole operation afloat and it would be destined to failure if we just agreed to every request.

As far as wholesale goes, it is very rare that we will place a wholesale order from a band or label. We simply can't afford to do so except in really rare occasions. Therefore trading is our first preference. We do offer our releases at quite cheap wholesale prices for other labels and shops, but in our experience other labels and shops have the same problem as us and simply can't afford to buy wholesale so this happens rather infrequently. If you are a new label just starting out and only have a couple of releases available for trade and would like a larger number of HDR releases in return, we can offer a combined trade/wholesale deal.

SECTION 3.2 : PUBLICATIONS


***Update on this section soon.***

Publications looking to interview our bands, review our releases, or wanting access to Hypnotic Dirge updates should get in contact with us!
In the case of interviews, provided the band itself is interested and you show signs of your activity and competence, we will send you the band's contact information and be able to accommodate any requests for further information, photos, etc.
In the case of reviews, we send both digital and physical promos depending on the circumstance. Due to the ever increasing costs of postage costs through Canada Post we have to be pretty selective when it comes to whether or not we can send you a physical promo, especially overseas. Please bear this in mind when asking. However, physical magazines who prove their existence are guaranteed a physical promo. For webzines and blogs, the default is digital promos, but we sometimes make exceptions if we really like your work and quality of journalism. If we have already been in contact for a long time and we've sent you physical promos in the past, we can continue this arrangement! We also believe that the free downloads on Bandcamp are sufficient as digital promos as they are virtually identical to what we upload to Mediafire, and in fact even better since you have the option to download the album(s) in any file format as opposed to just mp3's uploaded to our Mediafire account but if some reason you just don't like the idea of downloading from Bandcamp for promo, we can also send you the Mediafire links.
If you publish news on your website and would like regular updates on Hypnotic Dirge activities, just send us an email notifying us of this and we'll add your email address to a press contact list!
SECTION 3.3 : SUBMITTING A DEMO

CURRENT DEMO STATUS:
February 2018
We have plans already in place for the rest of 2018.
If you wish you can send demos to us for a potential release in early 2019.

GENERAL
If you wish to send an album for possible release on Hypnotic Dirge, you can contact us by sending an email with the full album in zip format.
You can also include a Bandcamp / Soundcloud / Youtube link to your previous releases (Bandcamp preferred)
Band photos, album cover (if it's ready) and press sheets (if you do that sort of thing) are all fine and can be included
in the zip folder that you send with the demo.

Please keep the email itself relatively short and to the point. We receive a lot of emails and we can always go over the details later if there is mutual interest.

Send the full album in zip format, not single tracks and do not send emails ahead of time saying "my band is recording a new album in 3 months and we're looking for a label." We are only interested in hearing completed works. There is no point in exchanging emails if we have not heard the music you are proposing to us. Recorded music that is not mixed or mastered is fine but don't send demo-related emails about future music that isn't even recorded yet.
At this point, physical demos are a waste of time and resources for both of us.
Therefore we will only accept demos in digital format from now on.
Due to the sheer number of demos we receive, responses are not guaranteed but we do listen to everything we receive.
If we don't respond don't take it as us not liking your music (though that may be the case) we might have enjoyed it quite a lot but simply not had the time to respond. We all have limited time and busy personal lives away from Hypnotic Dirge, and naturally, the bands we are already working with is first priority. Regardless of whether you receive a respond or not, please know that we appreciate all of the interest shown over the years. Due to cost as well as the sheer amount of work and preparation that goes into an album release, we are only able to release a small amount of the albums that interest us.
SECTION 4.1 : STAFF

Hypnotic Dirge was founded by Nicolas Skog in late 2008.
Others have gotten involved in the past few years and we now have a small team across Canada.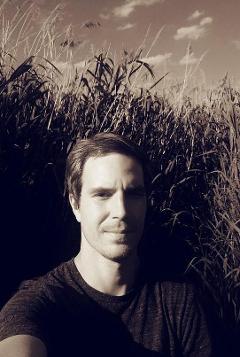 Nicolas Skog
Saskatoon, SK Canada
Active in HDR: 2008 - Present

HDR duties include:
Release Planning and Coordination
Website / Shop Maintenance
Order shipments
Account and Social Media Admin
Distribution and Webshop
Graphic Design
Emails and Inquiries
Promotion (Reviews and Interviews)
Listening to Demos

Current Music Projects:
Ancient Tundra
Shoreless

Ex Music Projects:
Our Diabolical Embrace
Satanic Scums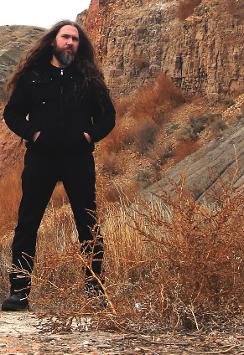 "Elder" Nicolas Miquelon
Gatineau, QC, Canada
Active in HDR: 2015 - Present


HDR duties include:

Release Planning and Coordination
Album notes and info sheets
Listening to Demos
Current Music Projects
Norilsk
Mortor
TGRE
Erik Labossiere
Qu'Appele, SK, Canada
Active in HDR: 2016 - Present


HDR duties include:
Release planning and coordination
Videographer

Listening to Demos
Current Music Projects:

Altars of Grief
Nachtterror


Ex Music Projects:

Desecrate Sripture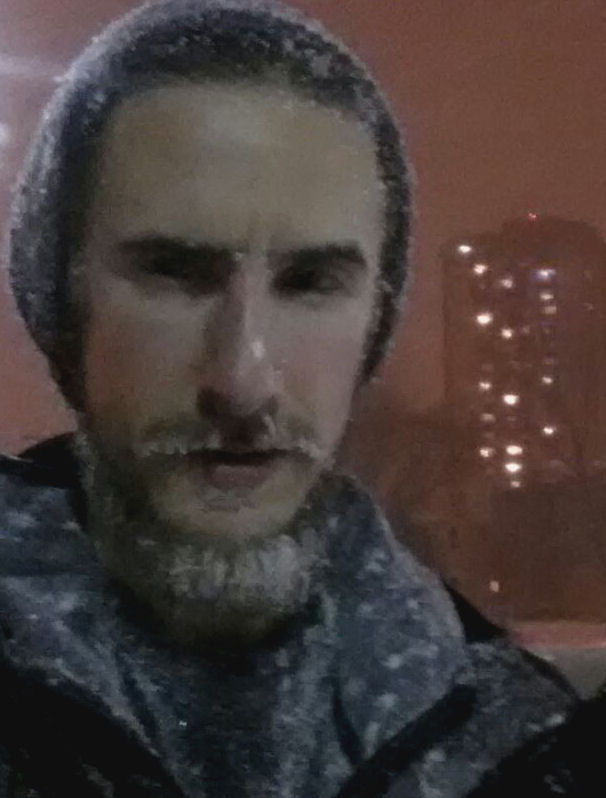 Nicholas Andras
Saskatoon, Canada
Active in HDR: 2014 - Present

HDR duties include:
Release Planing and Coordination
Distribution and Webshop
Listening to Demos

Current Music Projects:
Ancient Tundra

Ex Music Projects:
Antania
Celestial Machine