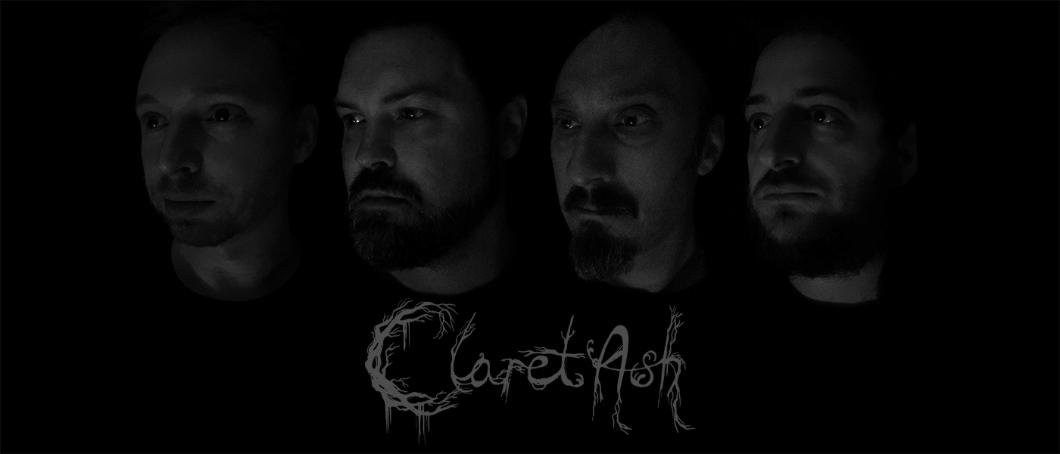 Claret Ash are a progressive metal band based in Canberra, Australia. By incorporating atmospheric and melodic elements, a uniquely dark sound is born. Each song is a personal tale, carefully crafted to take listeners on a journey through vicious and haunting aural landscapes and caverns.
Claret Ash take their name from the Claret Ash (Fraxinus Raywood), an Australian cultivated deciduous tree that turns a dark red colour during autumn.
Claret Ash have three full-length studio albums:
- In 2013, Claret Ash released their debut album Ground Dweller to great acclaim.
- In 2015, The Clensing was released
- In 2017 and 2018, The Great Adjudication was released by way of two EPs,
Fragment one and Fragment two released digitally and on vinyl, then compiled together for the cd version.
The Great Adjudication, explored the great divide between humans and nature and the inevitable collapse. The conclusion of the album evolved into nature's revolt and devolved into the concept of a world torn.
Claret Ash ended 2022 with the release of the Gateways single. This is the first track in the Worldtorn series of releases to come from Claret Ash. It is a continuation of the themes and imagery that have carried throughout our previous albums. The Worldtorn series focuses on events after the collapse of society and the near- eradication of humanity. The story is set to evolve through each song and the journey of each future release.
Claret Ash have grown over the last ten years in Canberra sharing the stage with some of the biggest acts both domestically and from around the globe. Claret Ash have supported Cradle of Filth, Bloodbath, Wolves In The Throne Room, Ne Obliviscaris, Be'lakor for their Australian tours. Claret Ash's first international tour of Japan was supporting Septic Flesh (Greece) and Svart Crown (France) in February of 2014.
CLARET ASH - THE CLEANSING (Official Video)
CLARET ASH - LIKE TEARS IN RAIN (Official Video)

CLARET ASH - BETRAYAL AM I (Official Video)


CLARET ASH - GATEWAYS (Guitar Playthrough)