Epitimia was founded in January 2008 by A. and K. The first their song was created as an experiment with acoustic guitar. It was called "The moment of the final spring". After that came the decision to develop that depressive metal-like sound.
"Epitimia (from Greek ἐπιτιμία - penance) is to be understood as an interdiction which, according to Church canons, the priest as a spiritual physician may apply in certain cases in order to treat the moral diseases of his spiritual children". But for the members of the band it has a little different meaning. Epitimia – is an individualistic way to control the human spirit through self-improvement and self-contemplation.
The recording of the first demo "You, Whose Name Dies On Quivering Lips" took about two weeks. The name of this work is borrowed from the poem of Russian poet Lev Mei. The music on this demo combines the elements of atmospheric and depressive black metal with melancholic lyrics. Soon this demo was released by Mexican label "Self-Mutilation Services" in a limited edition of 150 tapes. It was re-released on CD-R on Russian label "Rigorism Production".
The first full-length titled "To the non-existing shades..." saved the mood similar to the demo. The sound was pretty rough, but there were many successful songs, that were re-recorded and appeared on next works of Epitimia. The release appeared on Russian label "Firstborn Chaos Production".
In the 2009 Epitimia invited a new member - Maria at first as vocalist (on the five-way split with Circle of Ghosts, Man o'Moon faces, Fluctus and Nirmal Hriday), and then as a drummer. With her great help a good work with russian black metal band Gmork was done. The split "Solar wind/Four seasons" appeared in May 2010.


The second full-length titled "Four Truths of the Noble Ones", was released on CD on the 29 of October by "Graillight Production" in Russia. The vinyl version was released by German black metal label "Occult Devotion Production" on the 16 of November. The sound became more black metal-oriented, but there were some experimental parts in a couple of songs, such as violin solo and emulation of full classical orchestra.
In early 2012, Epitimia signed with their current label Hypnotic Dirge Records for the release of their third album "Faces of Insanity" that summer. The sound became more eclectic with the influences of post-rock music. "The new album is strongly conceptual. The main idea is to tell the story of an individual suffering from a mental disease." says Epitimia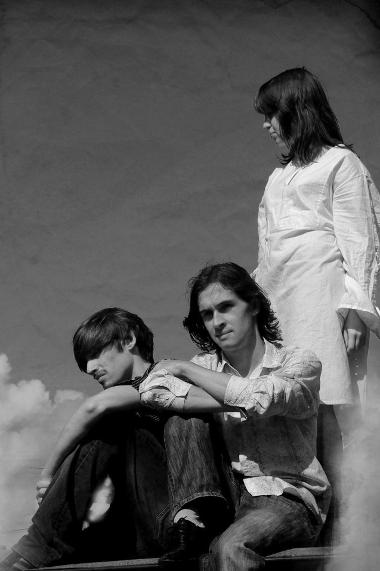 "With the every new album we try to improve the sound quality, to add new fresh tunes to our music, to improvise with the atmosphere. In our music we do like quotation from classical masterpieces, so if you are careful listener, you will find many interesting bright moments in our works".


After releasing Faces of Insanity, and throughout late 2012 and 2013, Epitimia went to work on an expansive and ambitious double CD project entitled "(Un)reality." The new album includes lots of new innovations and interesting ideas by this eclectic post-black metal band. Tortured black metal screams alongside a progressive and experimental cacophony of sounds, combine to create a truly memorable and complex album taking various elements from many genres including post-rock, black metal, blackgaze, ambient, and jazz to create the sonic palette for this conceptual story. Female vocalist "M." is also present on the album once again as well as very interesting session work from the saxophonist D'arcy Molan (from the debut Subterranean Disposition album) whose contributions appears throughout the album. Released in a deluxe 6 panel digipack with an additional 12 page booklet and augmented with artwork from Mayhem Design in Russia, this is certainly Epitimia's magnum opus!
Discussing their new work, band members had the following explanation to give about (Un)reality:
"(Un)reality is like limbo, the world where the hero lingers. His day life here is infinite and artificial, but his dreams fill his mind with bright new images, odd flashbacks, and the reminiscence of his other lives. These visions are the keys to understanding what is happening to him, and may be the only chance to escape. "Delusion" contains the dark images of objective reality while "Illusions" is a moment in which all his dreams merge: hope, love and as the most important – the desire for truth, by which he will be free forever."

Epitimia Bandcamp | Epitimia Facebook | Epitimia Blog (News Archive)



Music:

...more coming soon
[For now, check directly on Bandcamp]