Frigoris is a post black metal band rooted in the heart of the ruhr-area, Germany. The combination between Black Metal riffing and craftsmanship as well as a postmodern approach towards atmosphere and lyrics form a synthesis that results in long, atmospheric but melodious songs. The isolation and depression in modern society, the beauty of nature and a last pure shimmer of hope left are all tropes you can feel and read in the tracks. The trampled and narrow paths of Black Metal are left to find a new identity at the end of Parnassus.

Founded as a Pagan/Black Metal band, Frigoris steadily developed further since its foundation around head Dominik Winter in 2007 and stands for atmospheric, melodic post-black Metal at the highest level today. The band began by recording a couple of demos in 2008 and 2009 and followed that up with their debut album, "Nach dem Krieg" released independently in 2010. Following that, Frigoris went through several lineup changes and shortly afterwards began working on their second album.

The second album, which was entitled "Wind" was the start of a new era for Frigoris. It is at this point that they evolved past their initial Pagan Black Metal sound and began writing music closer to what is representative of the band today. "Wind" was worked on throughout 2012, and then co-released by Hypnotic Dirge Records, and the Korean label Misanthropic Art Productions. The over fifty minute piece was filled with a surpassing emotional intensity that created a bond between pure aggression and deep melancholy.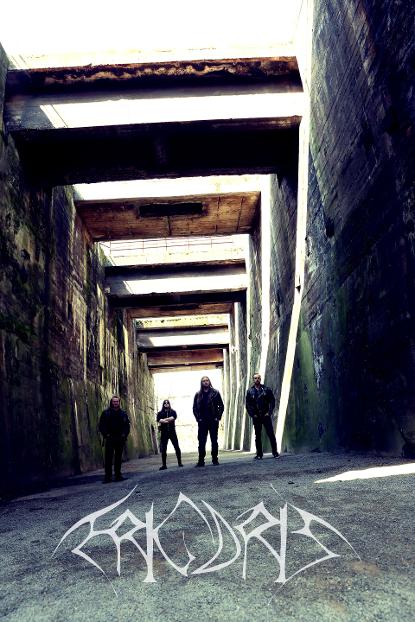 "Wind" brought the band a lot of positive attention and recognition from listeners and critics alike and the band played many shows in Germany and neighboring countries during this time.

Soon after the release, Frigoris began preparing for their next album, entitled "Nur ein Moment...", the first in a two-part concept series dealing with suicide from the protaganist's point of view. A combination of the typical Frigoris sound, established in the highly praised predecessor "Wind", with extensive elements of Post Rock and Doom form six epic and atmospheric pieces that are supported by the lyrical concept leading us on the tracks of a protagonist who faces the consequences of suicide in an interior journey. "Nur ein Moment..." was released by Hypnotic Dirge Records in digipack format on August 25, 2016.

The second part of this concept series will be entitled "…in Stille" and the lyrical concept is based on trying to convince the protagonist of a different outcome. Work on the music and lyrics to that album have already started.

Frigoris Website | Frigoris Facebook | Frigoris News