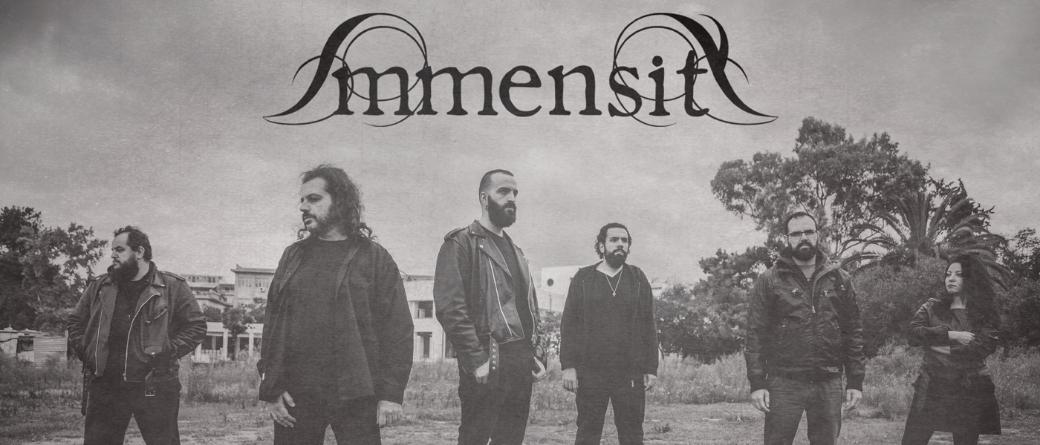 Immensity was formed in the beginning of 2009 in Athens Greece by Andreas Kelekis (Guitars/Synth). In Fall 2010 Leonidas Hatzimihalis (ex Fatal Morgana, Equal Vector, Agnosia etc.) took over the vocal duties. In the meantime new material was written. In the beginning of 2011 Drummer Yiannis Filippaios (Decemberance, Daylight Misery, ex- Ritual of the Black sun) became the next official member. Bass player Giorgos Kritharis (also in Fortress Under Siege) and guitarist Christos Markopoulos came in together with Maria Zvyagina keyboards (ex Wine from Tears ) to complete the picture.
Musically influences are literally drawn from everywhere, but following its own path and frame of mind, whether it's metal or beyond terms the main goal is to evolve, maintain "immense" but also emotional and innovative as possible. The band recorded a 2 song Promotional demo, produced by Kimon Zeliotis and Immensity.

"The lonely Aquarelle" was finally released in spring 2012 and received excellent feedback throughout the metal media (including zines, sites and blogs), but the peak was to claim the title as #1 new band in "Clandestine cut of the year 2012 " in Demo category by the known "Metal Storm" Webzine.

Around 2013 and after the overall success and well received demo "The Lonely Aquarelle" Maria Zvyagina left the band due to personal and musical differences. After a period of seeking for her replacement, Chryssa Kourenta was found and a period of isolation and new songwriting had begun. In the Autumn of 2013 Immensity appeared for the very first time live in Athens after accepting an invitation from local band Daylight misery (where drummer Yiannis Filippaios also contributes) and British Doom act Pantheist in addition of introducing new material, but at the same time preparing the recordings for the band's debut album which took place in a period between late 2013 and reaching completion in the beginning of Summer 2014.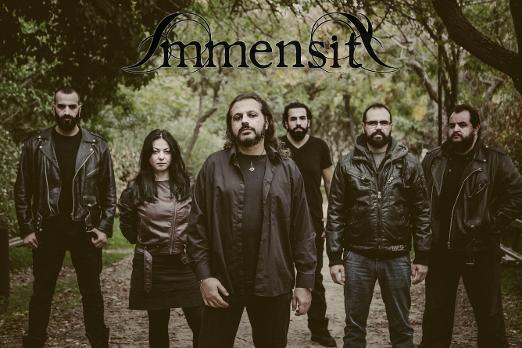 Once again produced by Kimon Zeliotis and Immensity. The main plan was to release 5 brand new songs along with the two tracks from "The Lonely Aquarelle" re-mixed and re-mastered. The official title of the album is "The Isolation Splendour" inspired from the band's "Splendid Isolation" during the period of recordings. "The Isolation Splendour" consists of 7 songs (including the 2012 demo "The lonely aquarelle" remixed & remastered)
Current Status
New member on keyboards is Nora Koutsouri who entered in the beginning of 2015 after Chrisa Kourenta leaving the band in late 2014 due to professional duties, and Nikolas Loukopoulos (session) on bass filling the gap for George Kritharis who is temporarily away.

In October 2015, after a lengthy and careful search, Immensity signed a deal with Hypnotic Dirge Records (Canada) and Solitude Productions (Russia) to co-release their debut album "The Isolation Splendour" around the world, with each label working in tandem to extend the album's reach as far as possible. "The Isolation Splendour" will be released in Early 2016.

Immensity Facebook | Immensity Youtube | Immensity Blog (News Archive)
Immensity - The Sullen [Lyric Video]
Released: March 2016

FILMED BY: ERIK LABOSSIERE / WIKKED TWIST FILMS