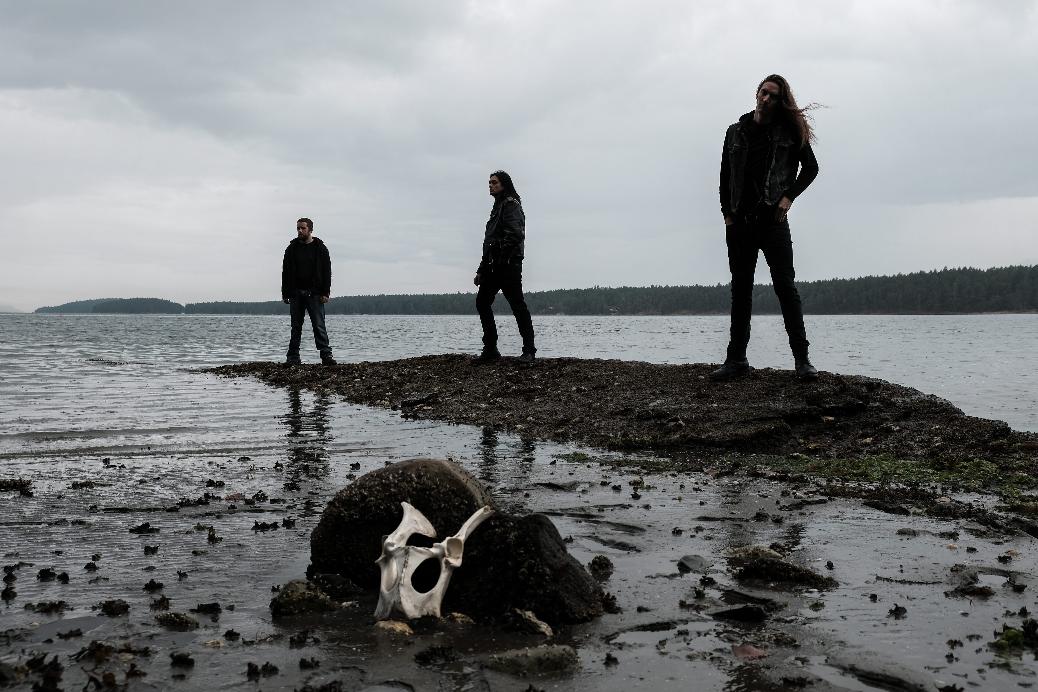 Liminal Shroud is a black metal band based in Victoria, BC. Formed in late 2017, the band takes inspiration from the surging oceans and mist-strewn coast as they explore themes of futility, passage, and individual and metaphysical transformation.

With a three-piece format, Liminal Shroud's sound is stripped-back yet immersive, with expansive guitars underpinned by a driving and dynamic rhythm section; kindling a form of black metal surging with atmosphere and anguish, melancholy and rage.
As the skies turn grey and dense fogs hang above the shoreline, Liminal Shroud will expel a swirl of melancholia and torment
over its moss-strewn forests and perilous waves.


Through the False Narrows - Teaser