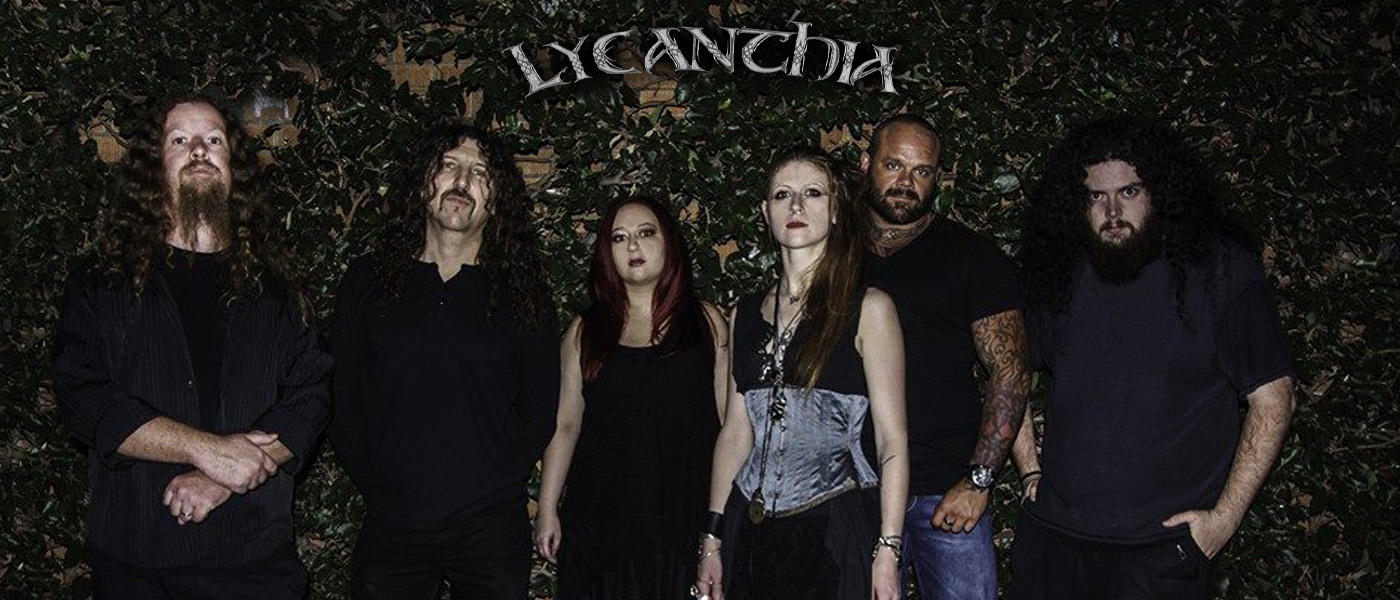 Formed in the late 90s, Lycanthia are a 6 piece Gothic/Death-Doom Metal band from Sydney, Australia. Their music can be described as dark, aggressive and emotional soundscapes fused with classical and rock elements. Consisting of grim male and dual female vocals, violins, keyboards, guitars and drums, Lycanthia continue that "golden age" traditional-doom sound with influences such as My Dying Bride & Theatre of Tragedy while also adding a more aggressive, complex and sophisticated sound, incorporating the likes of Draconian, Primordial, Shape of Despair & Virgin Black while still maintaining their own unique sound. Consisting of grim male and dual female vocals, violins, keyboards, guitars and drums, Lycanthia continues the sound found in the early "golden age" works of classic gothic doom bands Theatre of Tragedy, Tristania, My Dying Bride, and The Sins of thy Beloved, while also adding more aggressive and traditional-doom influences. Unique to the sound of Lycanthia is the use of duel female vocals provided by violinist Vanessa Black, and keyboardist Megan Robins, which is contrasted by the powerful male vocals from bassist Lee Tassaker.


The popularity of Lycanthia's live shows, along with their self titled demo, established the band in the Australian Metal underground. Their first full length album "Myriad", saw them develop their musical style with reater maturity, creativity and originality.

Their next release, an EP titled "Within The Walls", further cemented their place as pioneers of their genre. The song "Lost" peaked at #11 on the 'triple j' Australian Metal Charts within the first week of release.

Working closely without restrictions, Lycanthia sculpted their reactions to existence and the world into a musical expression of harsh, bleak reality.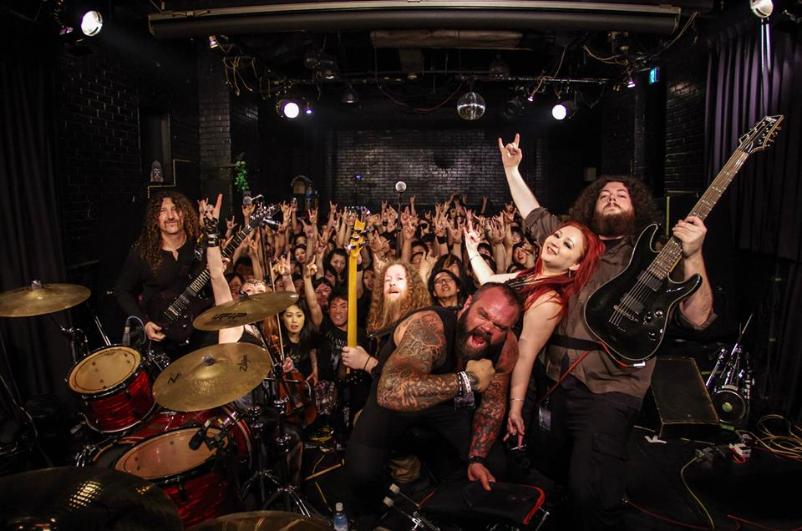 The result was the album "Oligarchy", the long-awaited return and sophomore full-length album for the band. "Oligarchy" definitely showed a certain maturity, depth, and progression to Lycanthia's sound, and a sort of, re-entry into the doom scene for the long time band! Mastered by Jens Bogren at Fascination Street Studios (Opeth, Katatonia), "Oligarchy" was self-released in Australia by the band in 2012, and re-released worldwide by Hypnotic Dirge Records in April 2013 in digipack and jewelcase format.
To followup, Lycanthia continued their momentum by touring. Between regular shows in their hometown Sydney, they also embarked on an Australian wide tour with fellow aussie doomsters and label mates Subterranean Disposition in early 2013, followed bLycanthia their first ever US tour in 2013 sharing the stage with Shroud of Bereavement and taking part in Denver Doom Fest. Also in 2013, Lycanthia opened up for Eluveitie during their Australian tour and shared the stage with them for the encore.

In the summer of 2014, Lycanthia continued their "firsts" with a tour to Japan including three sold out Tokyo shows again opening up for Eluveitie. During 2014, work also began on new material and they recorded a new track "The Harbinger", for a Split 7" vinyl release with North Carolina doomsters Atten Ash that was released on Hypnotic Dirge in January 2015. A professionally shot video for the track was also created using clips from the studio and 2014 Japenese tour.

Lycanthia Website | Lycanthia Bandcamp | Lycanthia Facebook | Lycanthia Blog (News Archive)


Lycanthia - The Harbinger [Music Video]
Released: July 2014
FOOTAGE TAKEN FROM 2014 JAPANESE TOUR!