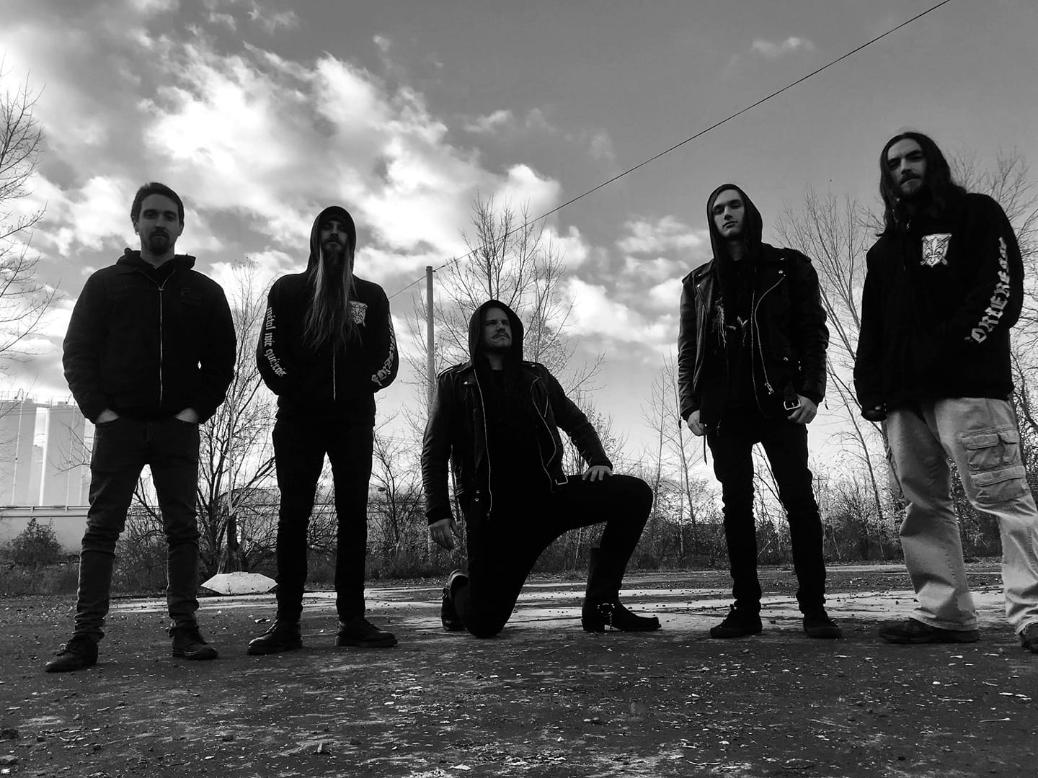 "We are Maeskyyrn,
We are the wraiths of conscience, the inhibited envy of living in light and knowledge. All paths are traced and we can not choose to follow the ones linked to our energy. We have assembled melodies into songs instead of turning our contempt into regrets, fear and deceit. Natives of the South-East plains of Canada, Maeskyyrn is revolving around emptiness, our choices among alternative paths, the soul that goes astray, perdition and all the sadness of our lives. The way we all get so easily caught up in the illusion that our common world has become. Our words are entwined with poetry, personal interpretation and introspection. We are the voices, we are the eyes and we are the spirit. Is there still hope? Maybe, but we are not here to enlighten you on that matter... or are we?"
Before the creation of Maeskyyrn, in 2017, Alexandre Lamothe AKA "Harslingoth, the overseer" and Philippe Hurtubise AKA "Saemyaza, the last eye" worked together in a project now dissolved.
Relentlessly hungry for music, in September 2017, Harslingoth and Saemyaza quickly started making music and experimenting with what was for them, the expression of their souls.
This created in a relatively short time the first two songs, "Tainted Shores" and "My path, No Longer Linked", mixing the two main themes of the project; the despair of this dying world and the ignorance of man. Although it is not clear if the band fits more into Depressive Black Metal or Atmospheric Black Metal, the main idea stays in a dark-themed meditation about this world.
In December 2017, having friends in common, Adrien Blosse AKA "Noctis, the veil of the night" officially joined Maeskyyrn's lineup and contributed for the recording of the demo EP "Thoughts Of Shattered Dreams," released a month later on January 2018. He was, and he is known for releasing an impressive quantity of albums and having multiple solo projects. This was the beginning of Maeskyyrn's main trio's adventure.
The Demo "thoughts of shattered dreams" was born. First created as a "test" to gage any interest in this type of black metal (melodic, depressive with its epic moments), the ep made its way in the heart of people, leading Maeskyyrn to actually play on stage.
At the time of the release of the first full length album, "INTERLUDE", and after numerous members that temporary came in and postponing the completion of the record, the lineup is now complete. It consists of Indiana Delsart AKA "Nemetona, the grove keeper" on bass, Marc-Antoine Lazure AKA "Mehrunes, the pace of blight" on drums, "Saemyaza, the last eye" on lead guitar, "Harslingoth, the overseer" at vocals and "Noctis, the veil of night" on rhythm guitar and back vocals.
The recording, mixing, and mastering of the album Interlude was made by Saemyaza, the last eye, founder of Maeskyyrn, at Kerouac Productions Studios.


Maeskyyrn - Interlude LIVE
[Full Release Show: October 17, 2019]