The collective impending fall of the human race.

Mavradoxa is an atmospheric black metal band rooted in the Laurentian region of upstate New York.
Recently formed in early 2016, the band has already written two stellar full-length albums with Sojourners being released in September 2016 with the two members Nival and Lux having quickly returned to Rotten Metal Recording Studio to record the follow-up "Lethen Lament", to be released in June 2017.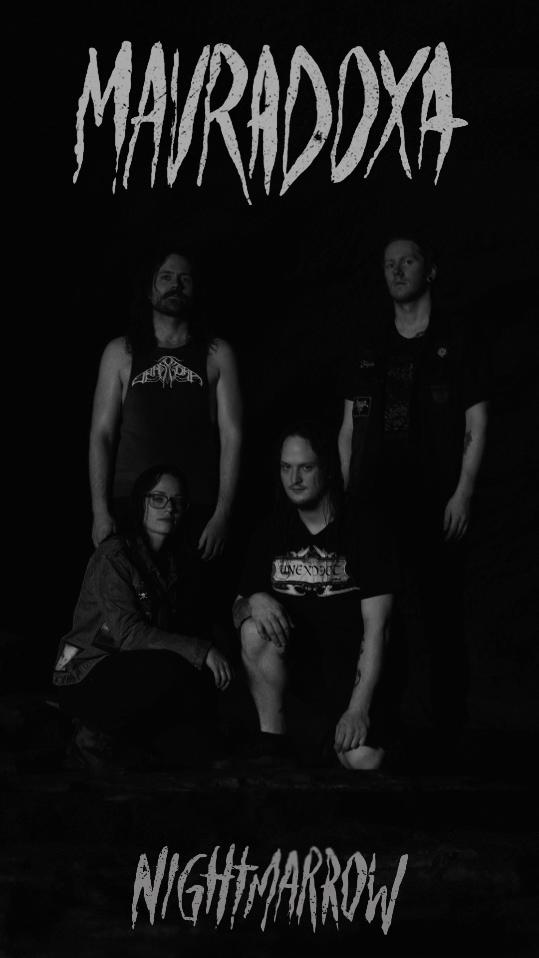 The music of Mavradoxa is expansive, atmospheric, and melancholic. Music made for dreary and rain-soaked days during solitary walks, or in any moment of introspection. Long progressive songs that flow with purpose where the atmosphere dictates and paints vivid stories in its movement and direction.
Encapsulating a whirlwind of emotion from raw carnal aggression, nature reverence, despair, longing, and bliss. Mavradoxa is honest genuine atmospheric Black Metal that carries on the tradition of bands like Agalloch, Alda, Waldgeflüster, Falls of Rauros, and Obsidian Tongue.
MAVRADOXA - LETHEAN LAMENT
[TEASER VIDEO]