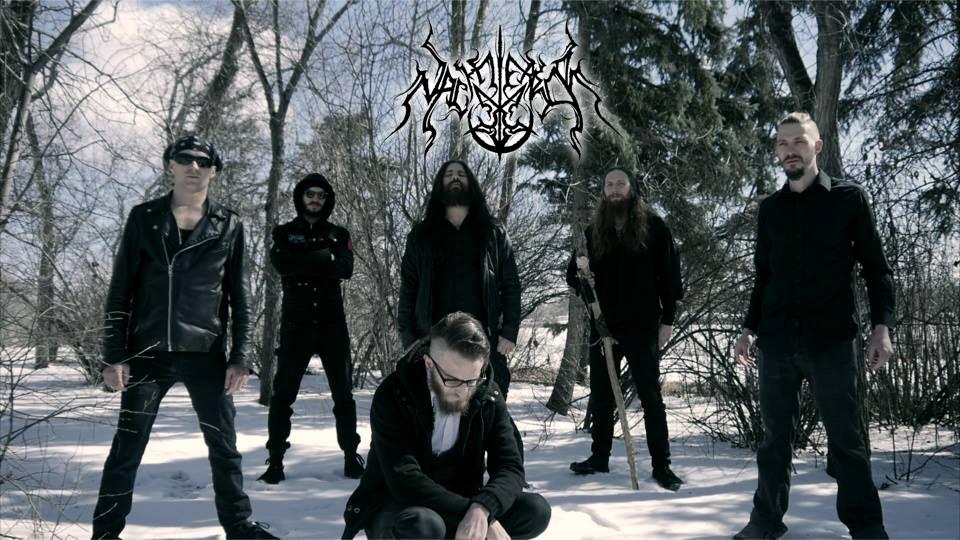 Nachtterror is a Symphonic Black Metal band formed in 2006 in Regina, Saskatchewan.
Since their founding, Nachtterror has always been a band focused on telling a story of tragedy and empowerment - the tragedy of life and the suffering that can accompany it, as well as the empowerment of embracing your own negativity and using it to evolve and grow. Nachtterror attempts to convey acceptance of the inevitable and the ability to use it and overcome it.
"We want our listeners leaving our album understanding that "there's something beautiful in the dark."
Nachtterror has released two EP's - "The Funeral of Man" in 2008 and "Beneath the Crimson Moon" in 2012. Some attentive observers may recognize this group from their most publicized release, the 2015 10" record "Of Ash and Dying Light" with Altars of Grief.
However, Nachtterror - throughout the bulk of their existence - has been building and refining their debut concept album "Judgement" with songwriting for the album dating back to 2008. Previous renditions of songs from Judgement have appeared on past releases but Judgement as an aggregate entity has never been revealed - until now.
Judgement, the amalgamation of Nachtterror's universe is now ready for release, and shall be released on Hypnotic Dirge Records on October 10, 2019. The album will be presented as a 6 panel digipack with nine tarot cards included, specifically conceived of and painted by guitarist and artist Lord Maelkleth (Eric Escott), to convey the story behind each track on the record.
Metaphorically, this album is about embracing the negative aspects of the self and making the decision to become a god, or be destroyed by it.
"Judgement is a black mirror, allowing its listener to view their own dark truth. It is a story of the power of self; embracing or succumbing to its desires and fears."
- Erik "Saint Wikk" Labossiere