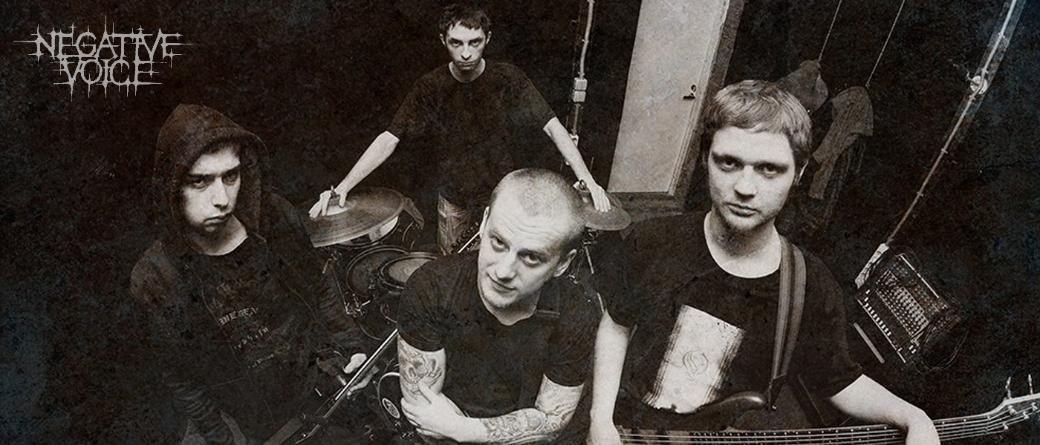 The first mention of the band which was later to become Negative Voice was in 1999, when Andrey Samsonov created a band named Valhalla in a little town named Shilovo. Some months later the band changed its name to Negative Voice. Soon thereafter, the first rehearsal were recorded in 2001, mixing thrash\death and symphonic black metal. In 2003, the band recorded an eight track instrumental demo called 'Fourth Summer Of Suffering'.
Followed by a long seven years of stagnation...
In 2010, Andrey resurrects the band and records a new demo entitled 'Unearthed From Oblivion', changing the line-up and inviting guitarist Evgeny Loginov and a drummer Konstantin Pavlov. At this point, the band begins working on a debut album and at the same time Andrey records a six track demo called 'Dissonance' which is published on two labels in Ukraine and Russia, and some songs are also included in the 'Niberu' labels compilation.
Negative Voice's debut album "Infinite Dissonance" is finally recorded in 2012 marking it as the most important year in the band's history. The album was recorded by the Wiesławski brothers in Hertz Recording studio, working with Behemoth, Vader, Vesania, Decapitated, Hate etc. The album contains eight tracks, each referering to a different period of the band's history.
Negative Voice starts touring in 2013 after inviting new bassist Alexander Nikolsky to the band, following a contract with Finnish label 'Inverse Records' to release "Infinite Dissonance"
In 2014-2015 band records "Cold Redrafted" album at the same beloved polish studio. The latest incarnation of the band's music incorporates new elements and influences to its sound, its genre now lying between progressive metal with black/death and post metal elements. After the recording of "Cold Redrafted", Negative Voice came to an agreement with Hypnotic Dirge Records and BadMoodMan Music to co-release their new work in April 2016.

Negative Voice Facebook | Negative Voice vK
Negative Voice - Live in St Petersburg [Full Live Set]
Released: May 2016