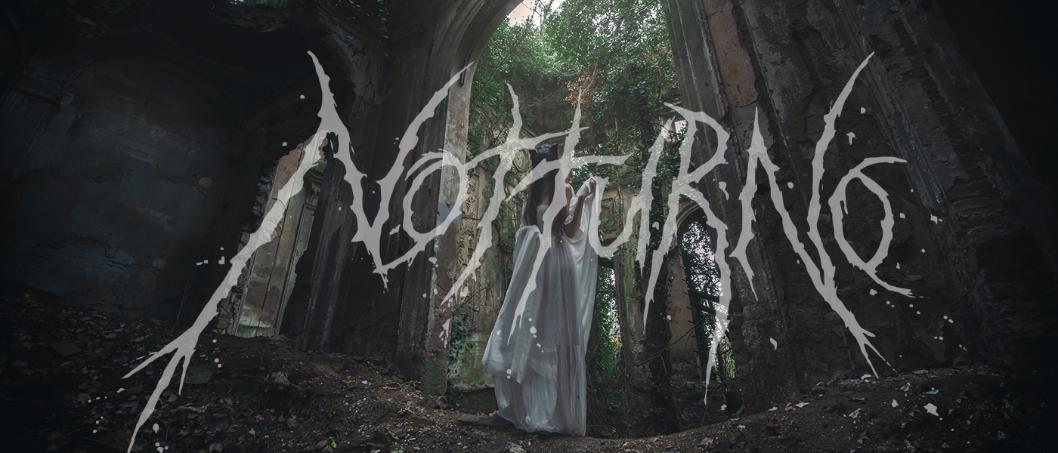 NOTTURNO is a new project founded by multi-instrumentalist Vittorio Sabelli (Dawn of a Dark Age, Suici.De.Pression). As the primary composer in NOTTURNO, Vittorio set out to craft music suited for a nocturnal mood, characterized by haunting melodies, a rich organic sound, and an undertone of dread and desperation.
Throughout the duration of its debut record "Obsessions", NOTTURNO develops its atmosphere through strong dynamics and pacing over the course of lengthy songs, keeping the listener lost in a reverie and crafting an immersive experience at once melancholic and infectious, floating between Atmospheric and Depressive Black Metal, Doom, and Chamber music.
Filling out the lineup on "Obsessions" is the evocative and singular expressiveness of female vocalist Kjiel (Eyelessight), and the strong, drive, and very human-sounding drum work of Sven which helps give the album more of an organic edge.
"Obsessions" will be released in a 4 panel digipack with a 12 page booklet through Hypnotic Dirge Records on Friday April 29.

We will also continue the tradition of including a free logo patch with the first 100 orders,
stylishly embroidered with golden thread and 5 " x 3" in size. (12.7cm x 7.6cm)