HDR - 011 : The Foetal Mind - Supreme Cheminement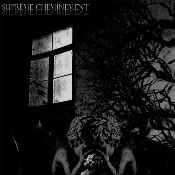 Released: December 19th, 2009
Details: Pro-Manafactured-CDr, 4 page booklet/standard jewel case - Unlimited Quanities
Genre: Depressive Black Metal
_____________________________________________________________________
From: Defiance Web-Zine
www.myspace.com/defiancemagazine
This album is more for the sombre mood of things, for me in parts it wasn't aggressive enough, I miss that growling punch that i was sometimes expecting, not to say this isn't a good album, i do like it. I just found myself in a way waiting for the music to hit you in the gut at times and it doesn't, this is what makes this album one of the more what i'd call "mellowed out". At times I felt the texture of the music to be one sided, although blended well and well mixed, for me personally nothing shined through, and everything was equal. Even though this could be construed as a bad thing, sometimes it isn't. Sometimes having everything on the same level keeps the music into focus as a whole and not focused on one particular element.
It's more of an instrumental album with few vocals in between. I listen to The Foetal Mind and for me musically, it is up there with the likes of UK's My Dying Bride. Certainly the more contemporary side of Doom Metal, this album is very well balanced across the board, but I still have this nagging thought, even though i hear vocals and I appreciate them, i kind of wish they'd have turned the levels up on them more. To help them stand out and have their own identity, maybe the vocals are meant to blend with the music but for me i like an edge to them.
My only concern is that without too many vocals that stand out from the music, it just gets simply lost in the music rather than enhancing it, again this isn't always a bad thing. Doom Metal and Black metal lovers will certainly enjoy this album, which in my mind is more of a chill out listen rather than an aggressive one."A Bleeding Dream For You" was one of the tracks that caught my attention with the beautifully executed guitar solo, which gives me that comparison with My Dying Bride.
Check out the stand out tracks which for me were, "True Man", "A Bleeding Dream For You" and "La Corde Rouge".
Reviewer: Acid Angel
____________________________________________________________________
From: Hierophant-Nox Webzine
www.hierophant-nox.com
The Foetal Mind are a French act who have sharpened and saddened their sound over two years and five demos, ensuring that they have met the challenge of their debut album in full preparedness. "Supreme Cheminement" is a rich yet raw offering, in the mould of depressive black metal but with a number of interesting, reflective aspects speaking of a creativity that is unafraid to push beyond the usual boundaries. Delicacy and sheer gnarly muscle meet to great effect, so that the atmosphere, whilst intensely crafted, does not overwhelm the weighty extremity that one would hope to find in the Gallic underground.
The first thing to mention about "Supreme Cheminement" is the volume of material it offers; twelve good length tracks that showcase an impressive variety of structure, and confident musicianship across a very effective combination of instruments, from creative, rousing guitars to ominous, moody string synths, with a distinctive layer of almost Gregorian-style chorals adding an imaginative, moving aura. A number of tracks view for stand-out status, particularly the economical yet hypnotic opener "Lunar Sleep", with its one core riff and an atmosphere that defies the track's inherent claustrophobia, "Peuple de Haine", which uses a burning, depressive riff to add unexpected dimensions, and "Monotonie", which takes slow steps into a big, powerful, sad movement, made all the more wondrous by some lovely clean guitar contributions.
At times The Foetal Mind closely resemble the Canadian depressive scene, or even French echoes of it, such as Pensees Nocturnes – "La Corde Rouge", with its ominous distortion, is a clear example. However, tracks such as "No Reprisal" are far more unique; this song incorporates an almost progressive feel in its mournful lead, and tinges of classic goth or even a bit of folk swim on the edges of its consciousness. The vocal performance by Surtur adds to this sense of 'other'; sometimes a snarl, sometimes the rasp of a cut throat, it is always unostentatious but completely fitting.
This album has its flaws, the latter half, with the predominantly French titles, seems more mature and developed, so that it seems like an album made up from component parts, and the lo-fi production is occasionally to the detriment of the sound. In all, though, it flags up The Foetal Mind as an undiscovered treasure – it is engaging, poised, deep and refreshing, and possesses more than its fair share of excellent creative moments, be they amidst the mod-bleakening distortion, the beautiful, delicate clean breaks or simply in the impressive end result of a number of clever elements melded with skill and imagination. Buy this, and then keep an eye on this band for the future.
82/100
Reviewer: Ellen Simpson
_______________________________________________________________________
From: Nocturnal Cult Webzine
www.nocturnalcult.com
Suicidal black doom metal from France is what we find on the debut vein-slicing razor from The Foetal Mind. The funeral procession begins with the slow trudging notes of Lunar Sleep. The guitars echo with dismal energy, like a prisoners marching towards rain-soaked extinction and the sampled church bell perfectly frames the morose death march the repetitive riffs instill upon the listener. Forlorn melodies and sepulchral vocals haunt the structure of No Reprisal. And utter desolation seeps from every pore of Kill Me. There is no hope left within the song save the brief flourish of a guitar solo and the angelic choirs portend your demise. There are some Burzum-ish elements that permeate some tracks (Deshumanisation, True Man) though they are somewhat subdued. La Corde Rouge however as a hopeful undercurrent flwoing through its melodies, that tempts the listener to pull the razor back from the skin before it gives its kiss of steel. However the depths of despair once again suffocate you on Peuple De Haine where rhythmic riffing gives birth to some Katatonia-esque riffs at the 2:42 mark. Suicide Solution is the perfect song-title to paint the emotional imagery for this album and musically lives up to its moniker. Closing out the album is Vociferation which rises in tempo and intensity to meet the musical malevolence of standard black metal, though the vocals still range from traditional black metal shrieks to clean vocal bellowings. Supreme Cheminement is filled to overflowing with bleakness and is devoid of any emotional warmth. Only Sadness, despair and hopelessness find any room to breathe on this album. Black metal melded with the songwriting qualities of soul-crushing doom is what you'll find on The Foetal Mind's debut.
Reviewer: Bradley Smith
_______________________________________________________________________
From: Funeral March Zine
www.myspace.com/funeralmarchzine
The first track does not impress me much, it is the same throughout the whole six minutes... no vocals, just instruments. It gets better though and more interesting. The only thing that I don't like is the drum sound, it sounds very weak. This should be a lot heavier, doom inspired music like this needs to have a good base, heavy drums that is. But that might just be my opinion. The drums differ a little from track to track though, sometimes it is better, sometimes worse. It is not a bad album overlooking this, it has a good feeling. It feels quite deep and atmospheric and the album is also very long. 77 minutes is a long time for a completely new band, but I am not surprised to get a long album when it comes to doom, hehe. Overall this is worth listening to if you are into the more doom inspired black metal... or black metal inspired doom. Well, not my favourite album but gives you a rather pleasant time listening.
_______________________________________________________________________
From: Alternativ Musik
www.alternativmusik.de
***NOTE: The original version of this review is written in German. This is a (poorly)translated verson from Google Translator
Well, that's it well and maybe it's better that way ! And long it will take before not, that can promise you . At least to come to this realization while Supreme Cheminement belongs. Release For what The Foetal Mind , after five demo releases now on their first album on , even for die-hard not easy to digest. Since the five demos , the band has come together not only to a complete line-up, but refined also their sound towards depressive Doom or Black Metal, which is to remember on this album every moment . This means that depression and world-weariness of the very finest .
This has been going on Lunar Sleep Movement matter, in which first heard a siren. This is followed by the ringing of bells , which is alternated with choral singing. Kill me is also provided with choruses that contribute to the gloomy atmosphere still a lot . Otherwise, there is surprisingly little singing, if you want to call the -ridden pain moaning and screaming so, because this sounds more like a wrestling with death for something to others . With complex and overlapping riffs before gravity only to groan and seem unlikely to move downward, thus ensuring a tight sound structure , from which there seems to be no way out. So one is continuously surrounded by the sheer desperation.
Warped , dark and just made perfect. Thus, for Supreme Cheminement briefly summarized . The production is clean and, with its slightly supercooled sound doing the final touch. A wonderfully nasty piece for Friends of the depressive music.
Reviewer: Tristan Osterfeld
_______________________________________________________________________
From: Schwarze News
www.schwarze-news.de
***NOTE: The original version of this review is written in German. This is a translated verson from Google Translator
It's no secret that good Black / Doom Metal of " Modern Times "comes from the land of baguettes and Basque berets. Some bands seem need to it longer to get started they really and aware of yourself . The Foetal Mind ripened here approach like a good cheese since 2007, until after the five even distributed demos finally on her debut work Hypnotic Dirge Records published . Whether they were able to collect this as many positive features for fans , as did the cheese respectively / have learn here!
As in the introduction read almost the entire band's history , we get now directly into the full and go bit a on the album. First, notice that you get offered here with a total of twelve tracks on 1:17:08 a lot of music, what you at the present time probably already may be called very exceptional.
From the first piece Lunar Sleep show The Foetal MindThat they have improved in comparison to their demo times strong. Especially is striking , of course, this time the production, by working with Hypnotic Dirge Records has gained greatly in quality. But the style of the band has a total consolidated and further defined. Sluggish guitar riffs , accompanied by bells samples or slightly synthetic melodies and a matching monotonous drums they carry out the main work in terms of atmosphere. Again and again, to interrupt Doomen this peaceful to himself for a short black metal passages. These passages fade , however, directly opposite La Corde Rouge, because this has an overall pretty black with a touch of metal, reminiscent but in part to strong In The Woods, and in general pretty convincing sound.
However, not only in terms of atmosphere , the French have developed, also in song writing , they are now more than convincing . While the demo tapes certainly could feel that about 6 minutes per song somewhat exaggerated and been sucking are coming , so at Suprême Cheminement not before . Even the song Monotony is his name not fair!
Conclusion:
Before I write in too much text too little content, I 'm just straight to the point :
Better can not taste a cheese
Better had The Foetal Mind develop really impossible. On the album there are no real outliers, if any, then up. are points deducted there for the somewhat monotonous drum programming and of course it connected also directly to the drum sound , and unfortunately, lack of dynamism in the game. But since this is always the case with drum machines , this is obviously less important . Certain parallels to other bands are of course also be seen , but which band of the genre has since invented been the wheel (at least in recent times )? is My recommendation : buy the album , sit down evening meal with a glass of wine (to stay with the France hints ) back and enjoy the album!
Reviewer: Nilgoun
8/10
__________________________________________________________________________________