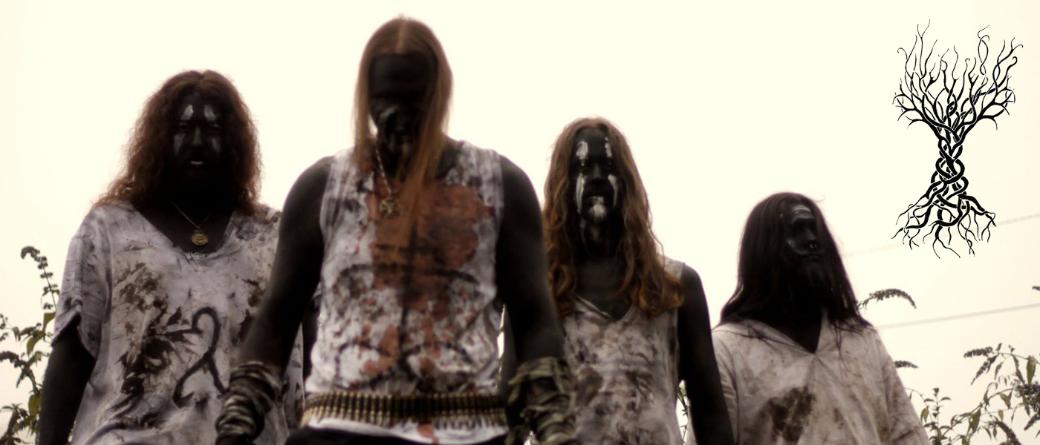 Verlies is the silence. Verlies is the unbearable noise.

Based out of the French city Lille, Verlies is an avant-garde Black Metal band playing dark, strange, and experimental music. Without restrictions of conventional song structure, Verlies is all about creating dark and claustrophobic music with a strong emphasis on atmosphere.
It made itself this way, a chaos, a quiet void, in the parings of fruit's marrow that bear it, this rotten apple, dried core: "N".
In 2010, the first scream did not see the light. A bitterness shaped into acid, inaudible and non understood. "Les Déclins" sank into the darkness in which it appeared.


Then it became silent, again... Waiting for its time, Verlies continued to rot every single part of the apple until someone decided to share the burden with it. F. joined the project, followed by T. and G. After some times spent preparing themselves, the first shows were given in their hometown. The third one was their last as this union and entity, as an opening for the Gods from Sombres Forêts (CAN). The Ghost, G. disappeared, and the others decided to tear apart.

Even when there's no hope, there's still something to destroy. N. continued as the only one, mourning silently and quietly, waiting for his time to come again, when someone would eventually pick up the apple. Alone he walked to "Le Domaine Des Hommes", and the music was shown to the world on January the 6th of 2014.
Psycho joined, screaming and punching the walls with the strength of his hatred. V. brought his meaningful and etherial playing, as he saw T. coming back home bearing his bass like an axe.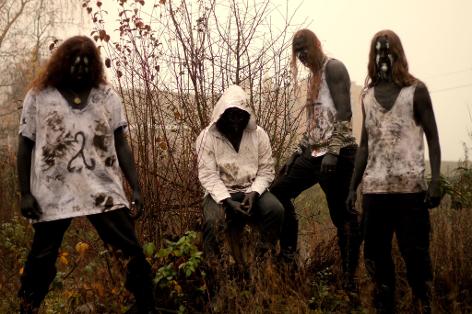 From left to right: T. - Bass guitar | N. - Vocals, Rhythm Guitar, Compositions, Programming | Psycho - Drums | V. - Lead Guitar
New shows were given, with a brand new approach of spiritualism, vision of life and death. Verlies is now ready to continue and to gather people around as the tale-tell is screaming loudly, the stories of silence and the unbearable noise.

In early 2015, Verlies came to an agreement with Hypnotic Dirge Records in Canada and Throats Productions in Mexico to co-release the debut album "Le Domaine des Hommes" on CD for the first time, and on May 28 the album was finally released, in a carefully-constructed digipack CD

Verlies Facebook | Verlies Blog (News Archive)
Verlies - Maladie [Music Video]
Released: February 2016