Vin de Mia Trix is a band from Kyiv, Ukraine. Its music is a blend of different doom metal subgenres, also including various elements of other styles. Lengthy mid-tempo opuses with crushing funeral riffs morphing into melancholic acoustic passages creates a mysterious and dark atmosphere.
The band was formed in late 2007 by Serge, already an experienced Doom connoisseur, but the real start was given in the winter of 2008-2009, when, after various changes, Andrew (vocals) and Alex (bass and vocals) completed the line-up. A month later VdMT played their first gig in Kyiv, followed by a string of successful shows, among which concerts supporting Mournful Gust, Autumnia and Saturnus.
Rooted between Funeral and Death/Doom Metal, initially the band's songs leaned towards Dark Metal and mid-90's Scandinavian scene. However, the idea of creating intelligent and touching, yet uncompromisingly heavy and dark music fueled further progress. As a result, VdMT's sound is still evolving, incorporating bits of Black Metal, Post-Rock, Progressive Metal, Blues and some other genres.

A debut EP titled 'El sueño de la razón produce monstruos' was recorded in 2009 and released in 2010 through Satanarsa Records, a Russian underground label. Work on the first full-length started immediately after. Slowly overcoming various obstacles, the band finished the album in 2013. 'Once Hidden From Sight' summarizes first five years of Vin de Mia Trix's existence, documenting what was said and done during the band's formative years and was finally released by Hypnotic Dirge Records and Solitude Productions on August 26, 2013.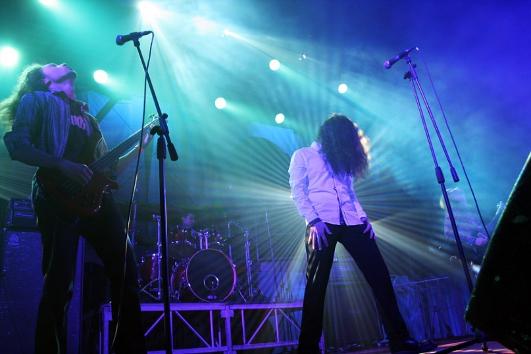 In 2016, Vin de Mia Trix released a split album with the South Texas band "Nethermost", an album which included two new tracks from the band as well as a reworking of "मातृ" (with the title "Mother" on this version). Serving as a bridge between the "Once Hidden from Sight" and "Palimpsests" albums, this EP none-the-less included some of the band's best work.

The tracks which would finally appear on the 2017 album "Palipmsests" had been in the works for a long time, and is an album that was developed with a lot of care and patience. The songwriting depth, versatility, and atmosphere on "Palimpsests" is unlike anything the band has done before and is on another level compared to their past albums.

Palimpsests is an album about archetypes, the stories and characters that exist deep inside our collective subconsciousness, stories so significant and influential that they appear in various peoples' and cultures' mythology. Concepts like rebirth through sacrifice, stealing knowledge from the gods, or the great cleansing flood can be found anywhere from Hinduism through Ancient Greek myths to Christianity, proving their importance in shaping societies and civilizations. These stories are told to this day, and "Palimpsests" album tries to retell them once again, adding to the eternal cycle.
The name "Palimpsests" summarizes the spectrum of themes the band aims to convey and embodies the concept of multi-layered meanings and symbols expressed through musical, lyrical, and visual content. Musically, "Palimpsests" is rooted in Extreme Doom, venturing occasionally into the territories of Prog Rock and Post-Metal.
Mixing and mastering were handled by Damon Good of the mighty Mournful Congregation, making sure the production quality matches the music's ambitiousness. The double album is presented as a 4-panel digipack with an exclusive 36-page booklet designed by the Kyiv-based Seri/graf Studio.


Vin de Mia Trix Bandcamp | Vin de Mia Trix Facebook | Vin de Mia Trix vK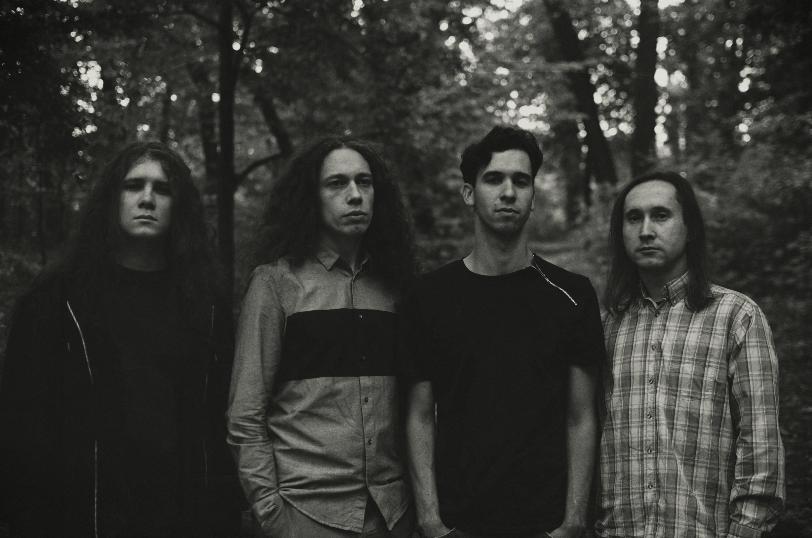 Vin De Mia Trix - Doom Over Kiev VII,
MonteRay Live Stage, Kiev, Ukraine 07-11-2015

Vin de Mia Trix - Tranquillized (live rehearsal)
Recorded live at Truba Practice Studio
Vin De Mia Trix - Spring Solitude Evening II,
Underground Music Hall, Kiev, Ukraine 27-04-2014

Vin de Mia Trix -
Moscow Doom Festival
Moscow, Russia - 28-04-2013