July 9, 2015
Orphans of Dusk interview with No Clean Singing
Published: July 8, 2015
Interview by: Aleksey Evdokimov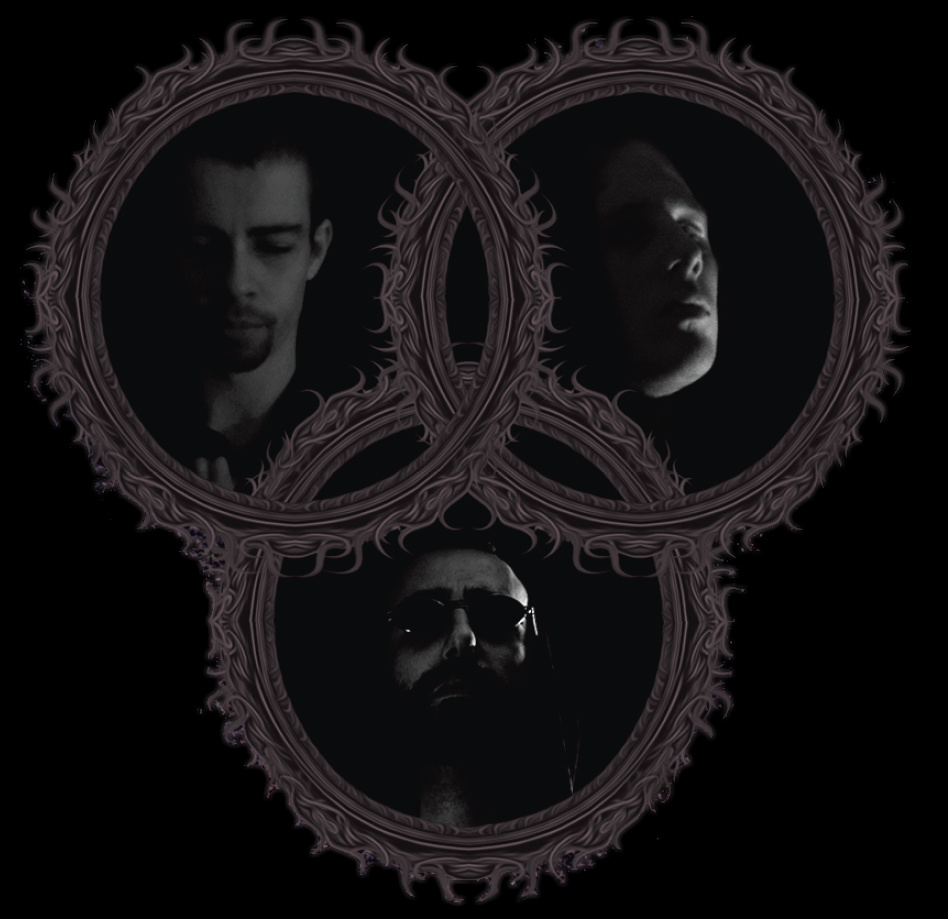 (Comrade Aleks brings us this interview with multi-instrumentalist James Quested and vocalist Chris G of Orphans of Dusk from New Zealand and Australia.)
Orphans of Dusk is a gothic doom metal project from the part of the world where all is upside down! So if you are scarred by the term "gothic" itself, maybe this time you will find something more attractive in this genre.
There are no female tears and violins on the first Orphans of Dusk EP Revenant, which was released by Hypnotic Dirge Records and Solitude Productions on the 4th of May. Revenant is a brief but highly replete album: Monolithic riffs, growls, and deep clean vocal lines along with airy keyboards help to support an intense, somber, and solemn atmosphere all along these four songs.
Welcome our friends from Australia and adopt the sorrow and grief they've composed for Revenant. James Quested (guitars, synths, bass) and Chris G (vocals) clarify some aspects of Orphans of Dusk's life in this interview.
Hail guys! How it is on the other side of the world?
James: Cold. It flooded here recently, so about as isolating as you'd expect for the bottom of the world during winter. I'm doing well though. The South is my home. Chris has just moved.
Orphans of Dusk is a product of collaboration between musicians from Australia and New Zealand. How was this project born?
James: I've been writing different demos for a long time, and around 2010 I produced a short demo of material that I was dead set on turning into Orphans. It was originally called Final Joy, everything about it felt right. I scouted vocalists for a while, online and off. A lot of people were keen out there, but also a lot of timewasters. I found Chris after some time and we hit it off. Chris has a great energy that keeps the band going. Then we became Orphans of Dusk.
Was it really so difficult to find a proper vocalist for the project? What did you expect from applicants and what did you find in Chris?
James: In a way. Finding willing vocalists isn't hard, and settling for "ok" would have been easy. But nothing about the demo I had was about settling for ok. I would rather have canceled it. You can't coach someone talented to be what you want — they need to understand the music, and Chris did. Luckily he had chops too.
Where did you both play before Orphans of Dusk?
James: I played in some nobody local bands, I've never had much of a desire to be someone's lead guitarist. Writing music is at heart what I do.
Chris: I played guitar in Intorment Black for years and decided to start focusing on my vocals from 2013 onwards.
It's not a secret that the vocal lines on the Orphans of Dusk record are one of strongest sides, so I wonder, how long did it take Chris to discover his talent? Chris, did you ever sing in a bathroom or sing along while drunk with metal karaoke? : ) How did you understand your vocal diapason?
Chris: I sing in the car and at home mostly. With time I improved, and it became clear to me a few years back that I needed to do something with my voice. I've always preferred vocalists with a deep, rich baritone style voice which is how I came to do what I do.
Chris, you've said that you started this project five years ago. The songs from Revenant sound mature and professional — did they demand all this time to grow and turn into what we hear on this EP?
Chris: James started things before I came into the picture, which was mid-2013. When I came on board, I started writing lyrics and vocal melodies to go with James' instrumentals. We finished writing and recording for Revenant by early 2014, and it then just took us a few months to finalise mixing, etc., as our engineer was busy as hell.
Some people are scared away when they see a band labeled as "gothic" because it might not be brutal enough, because "gothic" is often associated with tears and withered flowers… How do you live with that? :)
James: In my head I associate it with gothic architecture, haunting ambience. Like sitting in the front pew before a large organ. Something that's crushing. We're not The Cure or whatever, I'm not interested in apathy, or teenage heartbreak, or anything lame.
Chris: I'm actually one of those people. The majority of gothic music is softer, that's just the way it is. I think when people refer to us as gothic death doom, the "death" part should somewhat separate us from the softer gothic bands.
What did you take from death doom and what did you take from gothic metal to put into Orphans of Dusk's music?
James: Ambience I think. Finality, euphoria. With organs, ambient keyboards… there's a lot you can breathe into music with those. Death doom is slowness and power. You can't hide behind technical riffs, the riffs have to stand by themselves. Chris is someone who is gifted, someone who has power in both brutal and melodic vocals.
The Revenant EP was released by the joined forces of the Russian label Solitude Productions and the Canadian Hypnotic Dirge Records. How did they both discover Orphans of Dusk at the same time?!
Chris: I approached both labels separately. Solitude said to come back with an album, and so did HDR initially. But I think Nick at HDR started to really dig the material, thus he initiated the co-release deal with Solitude, to bear the load of a new band that only had an EP at that stage.
The EP consists of only four songs. What about new stuff? What's your grand plan for Orphans of Dusk?
James: We're busy working on a follow-up to Revenant right now, a full-length album. I'd hope we could complete it before the end of this year, we'll see. Writing and recording demos has been going well, if slowly. Positive news, negative band. We got a lot of messages about waiting for a full-length, and based on these demos what we're doing will impress the underground.
Chris: We're not in a rush, but we remain consistent. A full-length will drop when the time is right for us.
Revenant is a good album in itself, so do you want to record new material in the same way or will you maybe allow yourself some experiments?
James: I think we had a pretty good system with recording on Revenant, we just want it better in every aspect. Some new tech with amp emulation, thicker production, new pickup magic, there's a lot we've got going on. We know what works and we've got some good advice.
Here comes the first standard question — what was your favorite book in school?
James: "The Call of Cthulhu and Other Weird Stories" I think, by H.P. Lovecraft. I read the majority of his works when I was a teenager. The cover of Revenant actually pays homage to Lovecraft if you look close enough.
Chris: I was turned off reading in school because of all the crap school forced me to read. I mostly read bands lyrics and liner notes in school.
And the second one — please tell the story of a song from the Revenant album.
James: It follows a character who sacrifices everything they have to seek out the spectre of a loved one. A concept about the loss of someone close. Understanding, despair, grief, longing, the things that comes with tragedy. What people will do to keep searching for a soul that may still be there.
I don't want to finish on such a tragic note, but that was the last question. Thank you for your time and patience men! Hope to hear something new from you soon, good luck!
Posted by Nick Skog. Posted In : Interviews