August 2, 2017
*News from July 27

Today we release the debut full-length from the Finnish Atmospheric Black Metal band Kval!! You can pick up the CD - presented in a 6 panel digipack, the limited white shirt - available in sizes S - XXL, and/or the Kval logo sticker in our webshop!
As always, now that the release date has hit, the album is available on Bandcamp for free and unlimited streaming and download! Donations are not necessary but if you enjoy the music, a dollar or two would be very much appreciated and all funds go towards upcoming releases and merch items!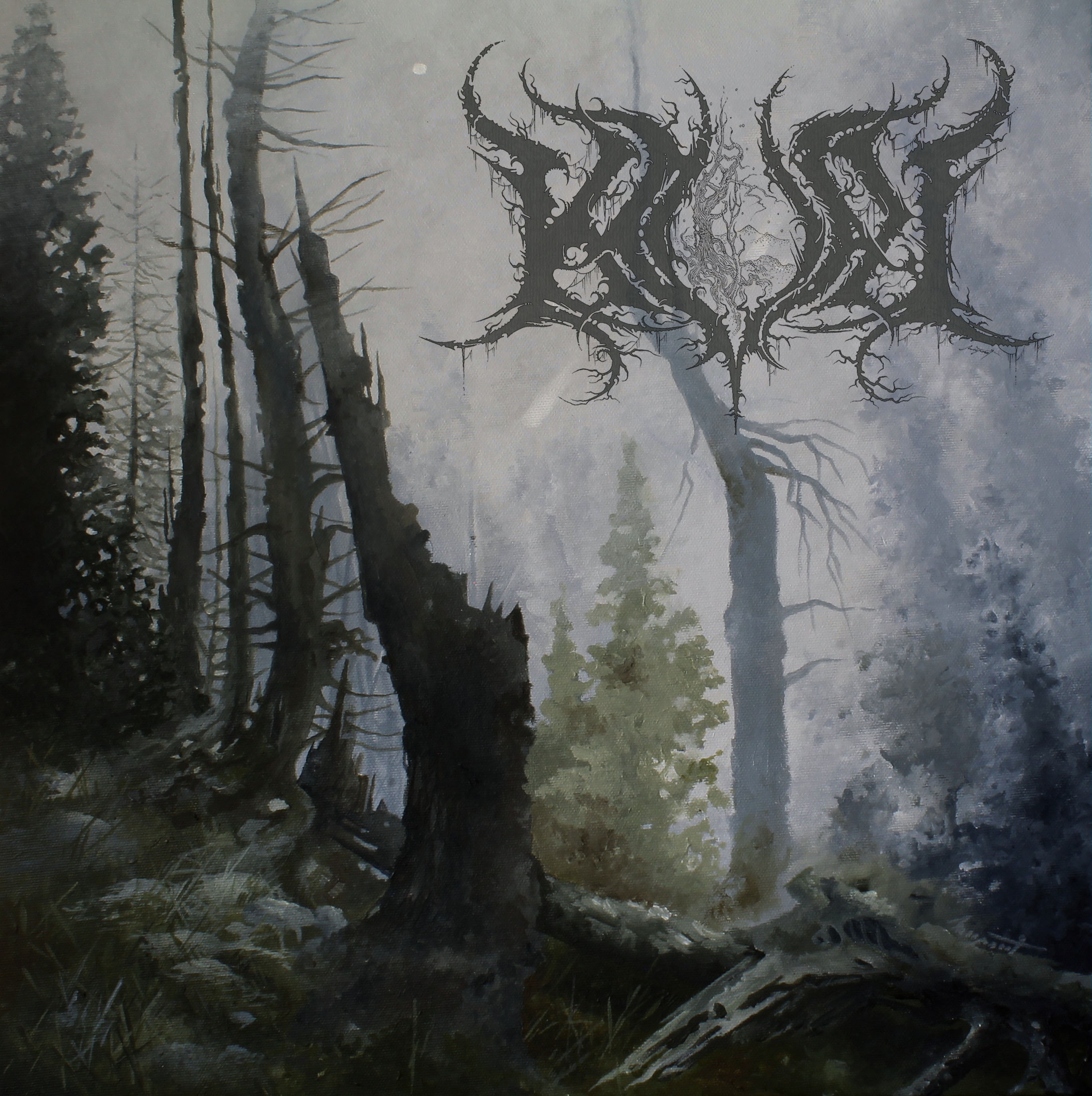 Order CD
Order Shirt
Order Pack
Digital
Album notes:
As the broken wheel of life, emptiness, and chaos turns, the burden of sorrow can be so heavy that it brings any grown man to its knees. Kval, like a thick fog prevailing over an ancient forest, carries the last pangs of hope below this ominous landscape.
Cold guitars and tortured screams roll over slow-bleeding drum patterns like walls of icy wind, only interrupted from time to time by a short interlude. This 43-minute full-length album is articulated around four massive songs, ranging from 6 to over 10 minutes each, and rounded with three minimalistic ambient songs.
Originally released under the name Khaossos in 2015, this one-man project's debut album from Finland has been re-recorded, and was given a new artwork (courtesy Moonroot Art), thus carrying more than ever the purity and vacuity of atmospheric black metal. …Let yourself be carried away.
For fans of Burzum, Forgotten Woods, and Mortualia.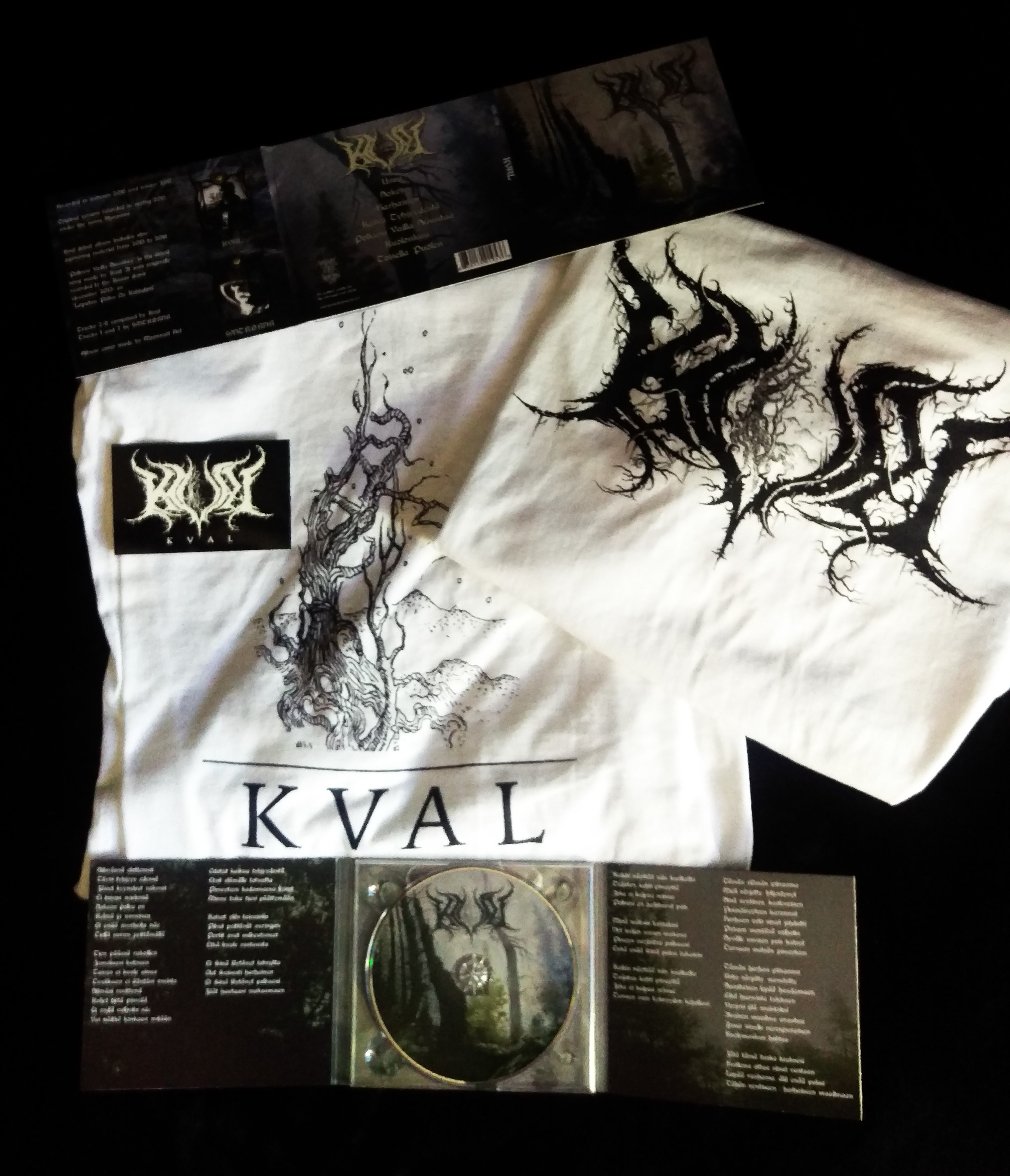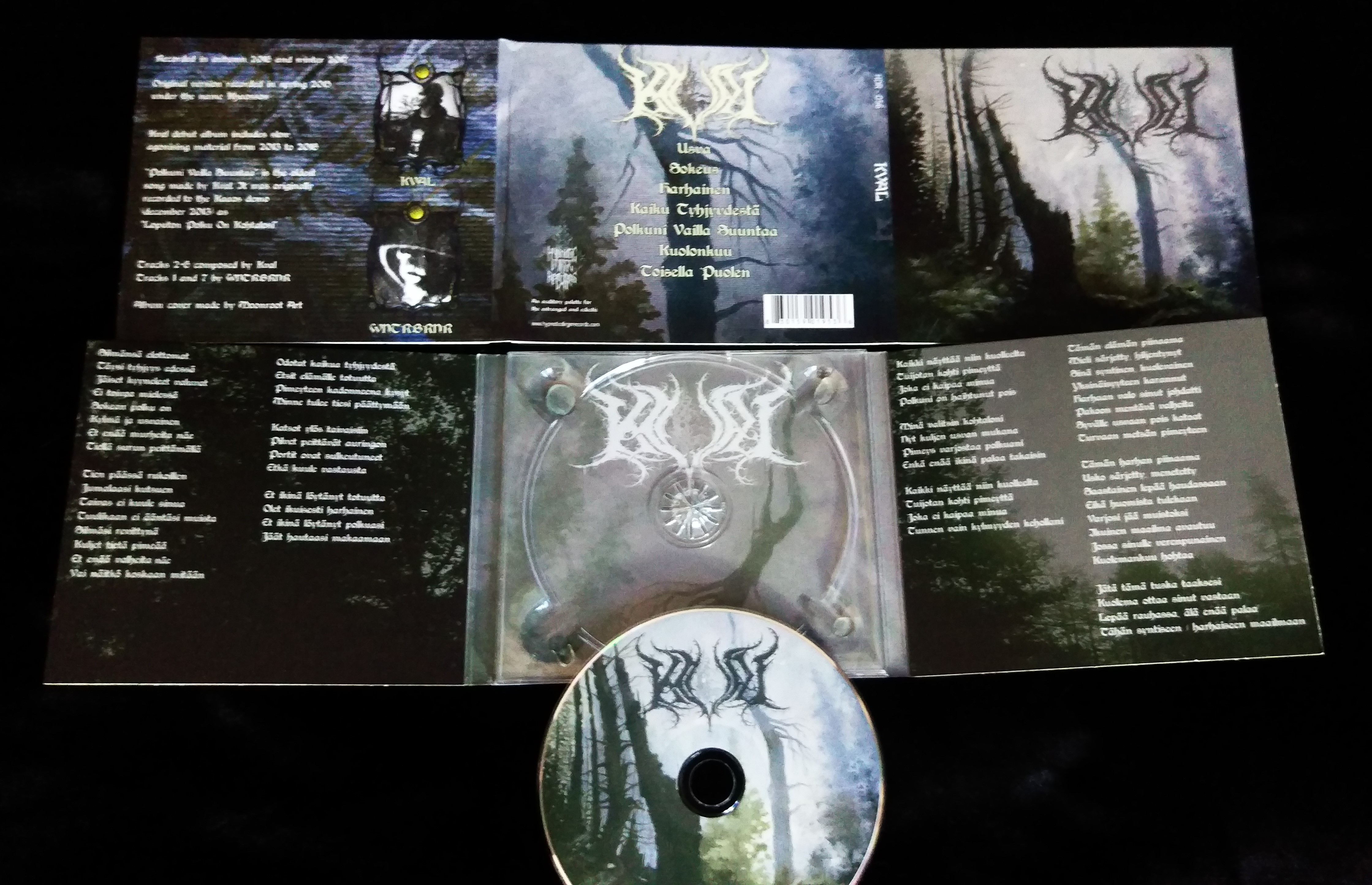 Reviews:
"This one-man battalion has managed to unravel one of the most powerful and decadent Atmospheric Black Metal releases of 2017 and should be recognized. "
Infernal Masquerade Webzine
"Kval is a record where the atmosphere is absolutely right; where the riffs will pull the listener in and keep you held fast for the duration of the album, succeeding whether you choose to treat the album as an hypnotic exercise or actively engage with it."
The Sound Not The Word
"This album is cold, alienating and merciless in its delivery, making it impersonal and repetitious. Yet it has impressive power and has all the attributes of a proper black metal album."
Ave Noctum
Posted by Nick Skog. Posted In : Release News