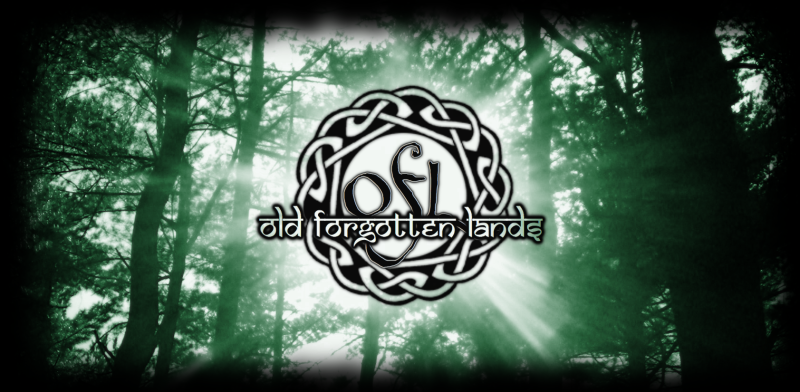 Old Forgotten Lands - A nature-influenced offering of desolation
Begat as a black ambient project, conceived in the summer of the year 2007, Old Forgotten Lands was crafted as a cathartic and enlightening means for Elan to express both his dismay toward the plague of industry, and his reverence for the majesty of nature. This being his first experimentation with more atmospheric music, it was a very new experience.

During many months of melancholic, yet calming excursions to natural reserves, the first album was recorded, using a very minimal approach. EEE Recordings, recognizing the goals of this project, saw fit to release this music. Over time, however, and with the coming of new equipment, the project began to evolve.
A feature film was created as well, during the same time as the creation of the debut album, and, though it took much longer to release, it eventually saw release in 2008 from EEE as well.
As the year 2009 began to dawn, Old Forgotten Lands and Ancient Tundra began work on a split release entitled 'Equinox' which was released on the day of the Equinox in the fall of 2009 on Hypnotic Dirge Records. This split release was released with Old Forgotten Lands being billed as a guest artist on Hypnotic Dirge, but it was not much later when the project official joined the label and began work on its new full-length album, to be named 'Primal'.
The writing period of the new album 'Primal' was really the point where Old Forgotten Lands matured into the entity that it is today. Beginning to experiment with new instruments, and developing a more neo-folk sound, the project had transformed itself into something very different.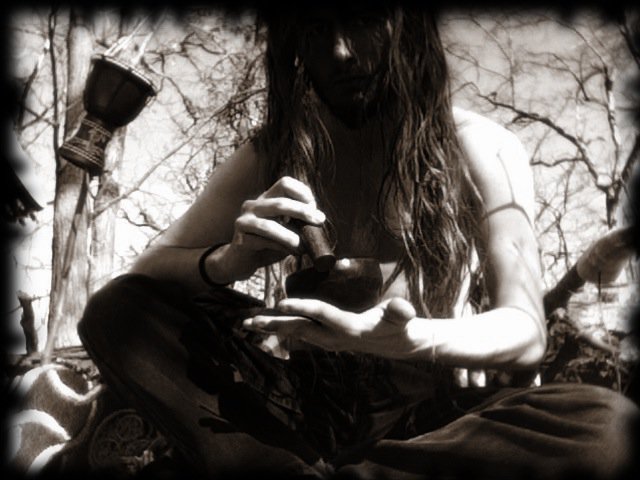 The year 2010 was spent almost entirely on writing for the new album, and finally the album was completed the final few days of the year. Although a release was initially planned for mid-2011, the release ran into some delays due to label finances, and awaiting the completion of the album artwork. However, the album Primal finally saw the light of day in March 2012.

In late 2012, a stand alone track entitled "The Wine-Dark Sea" (the visual interpretation entitled "Artifacts") was written for the annual Hypnotic Dirge compilation album, with the subject matter focusing on the ancient Mediterranean and Mesopotamian legacies
Though the project is still young, it has underwent many changes, and its sound has only matured. What once was a synth-derived, melodic black ambient project has now morphed into something more. Field recordings, strange and unorthodox instruments, and a deep, impenetrable atmosphere now grace the sound of Old Forgotten Lands...

"SENSE" ESSAY - BY ELAN O'NEAL
OLD FORGOTTEN LANDS ON FACEBOOK