September 28, 2018
Originally released through Hypnotic Dirge in the summer of 2013, Obsidian Tongue's stellar second opus "A Nest of Ravens in the Throat of Time" will finally be repressed again this winter. In what can only be considered a testament to the duo's power and authenticity, the original pressing sold out within a year, and remained one of Hypnotic Dirge's most defining release.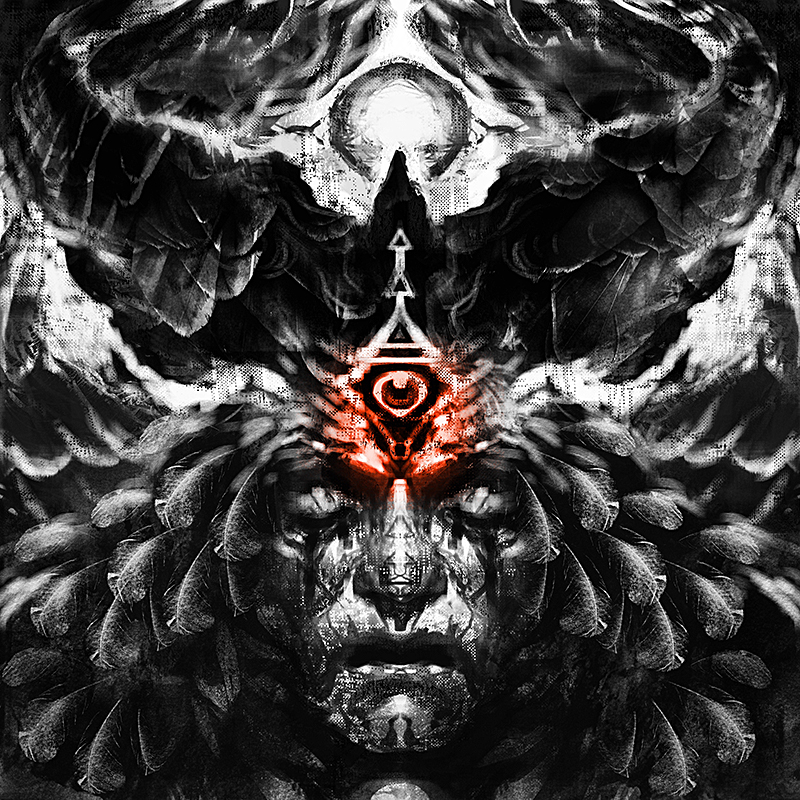 "A Nest of Ravens in the Throat of Time" is an introspective journey through the collective unconscious of Man and the dark half of the emotional spectrum; a sonic depiction of the spiritual affirmation and personal evolution attainable only through sorrow, anger and disillusionment. The album comprises six songs and nearly one hour of raw and primal yet sacred and ethereal music of the highest caliber, easily ranking among the best atmospheric black metal albums coming from the American Northeast, and a praised jewel for fans of Enslaved, Wolves In The Throne Room, Agalloch, Alda, Panopticon, Falls of Rauros, and Skagos. A noteworthy contribution to this musical odyssey has been made by John Haughm of the legendary dark metal outfit Agalloch, taking lead vocal duties for the album's climatic title track.
Of course, this would not be a proper re-release without a few upgrades: In order to refine the sound of the album and match it to Obsidian Tongue's current production values, "A Nest of the Ravens in the Throat of Time" has been remastered at Studio Wormwood in Connecticut and beyond that, the new pressing of the album will be released in a 6 panel digipack rather than the standard jewel case the original press was released on.
Tracklisting:
1 - Brothers in the Stars (9:28)
2 - Black Hole in Human Form (8:41)
3 - My Hands Were Made to Hold the Wind (7:47)
4 - The Birth of Tragedy (8:51)
5 - Individuation (8:35)
6 - A Nest of Ravens in the Throat of Time (8:46)
Total Time: 52:08
Posted by Nick Skog. Posted In : Release News