August 25, 2020
Surprise!
Angry Metal Guy
is hosting the full album premiere of Wills Dissolve's new record "Echoes" today, three days ahead of the official release date!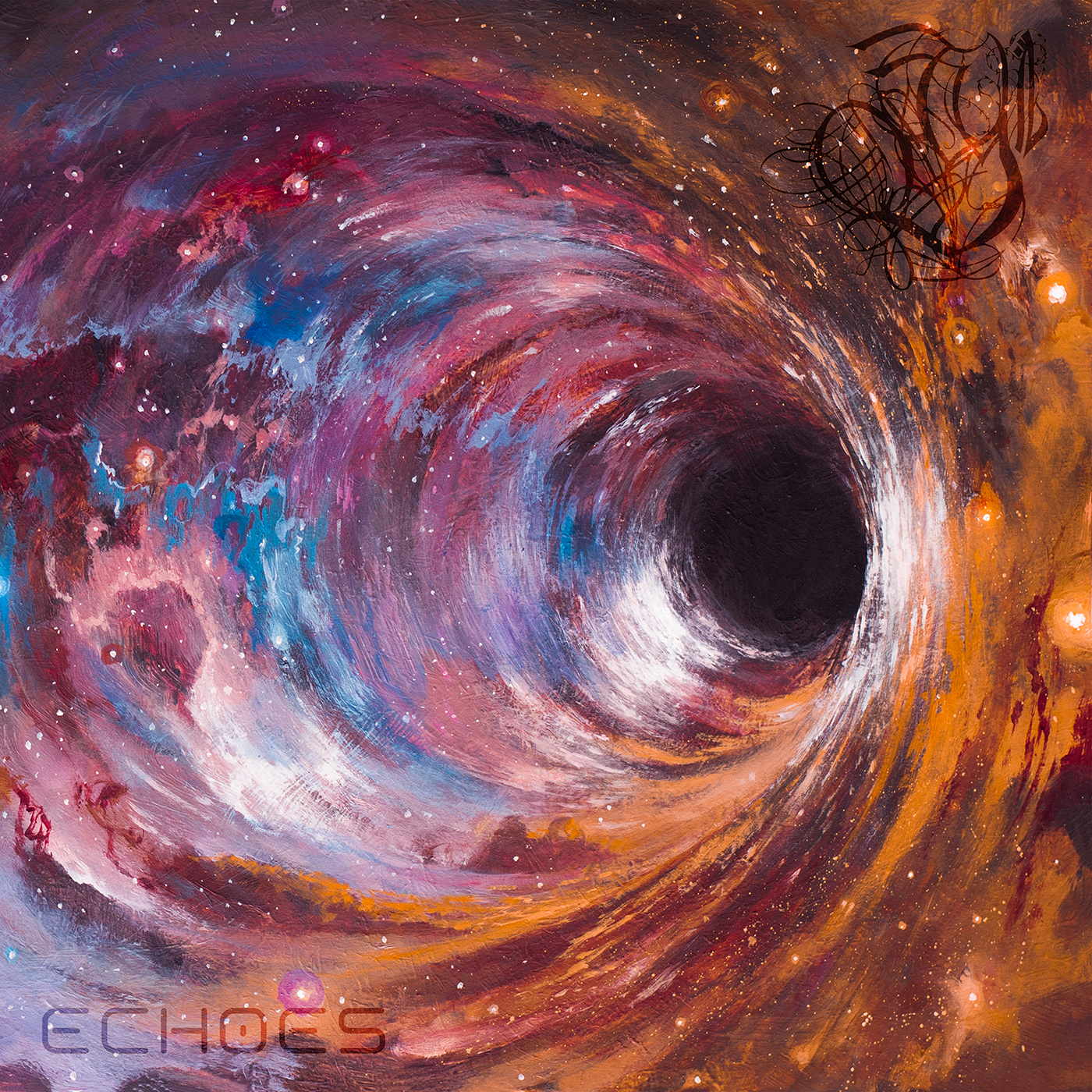 "Single-track albums are concept albums by their very nature, and Echoes uses the format to tell a hard sci-fi story of an astronaut on a disastrous mission to a distant black hole. The narrative is told with a complex blend of progressive metal, space rock, and blackened death, churning crossways over one another as the arc of tension draws taut or releases. As the astronaut drifts through endless space towards his destination, you may pick up the nebulous evocations of Pink Floyd or even Rush. As the terminal dangers of the black hole begin to reveal itself, cosmic bursts of brutality pummel slivers of Arcturus and a spacier Behemoth into your skull. The vocals come in a variety of forms, ranging from dry, crackling growls to sonorous cleans and even using vocoder effects representing the onboard computer to enhance the spaciness of the record."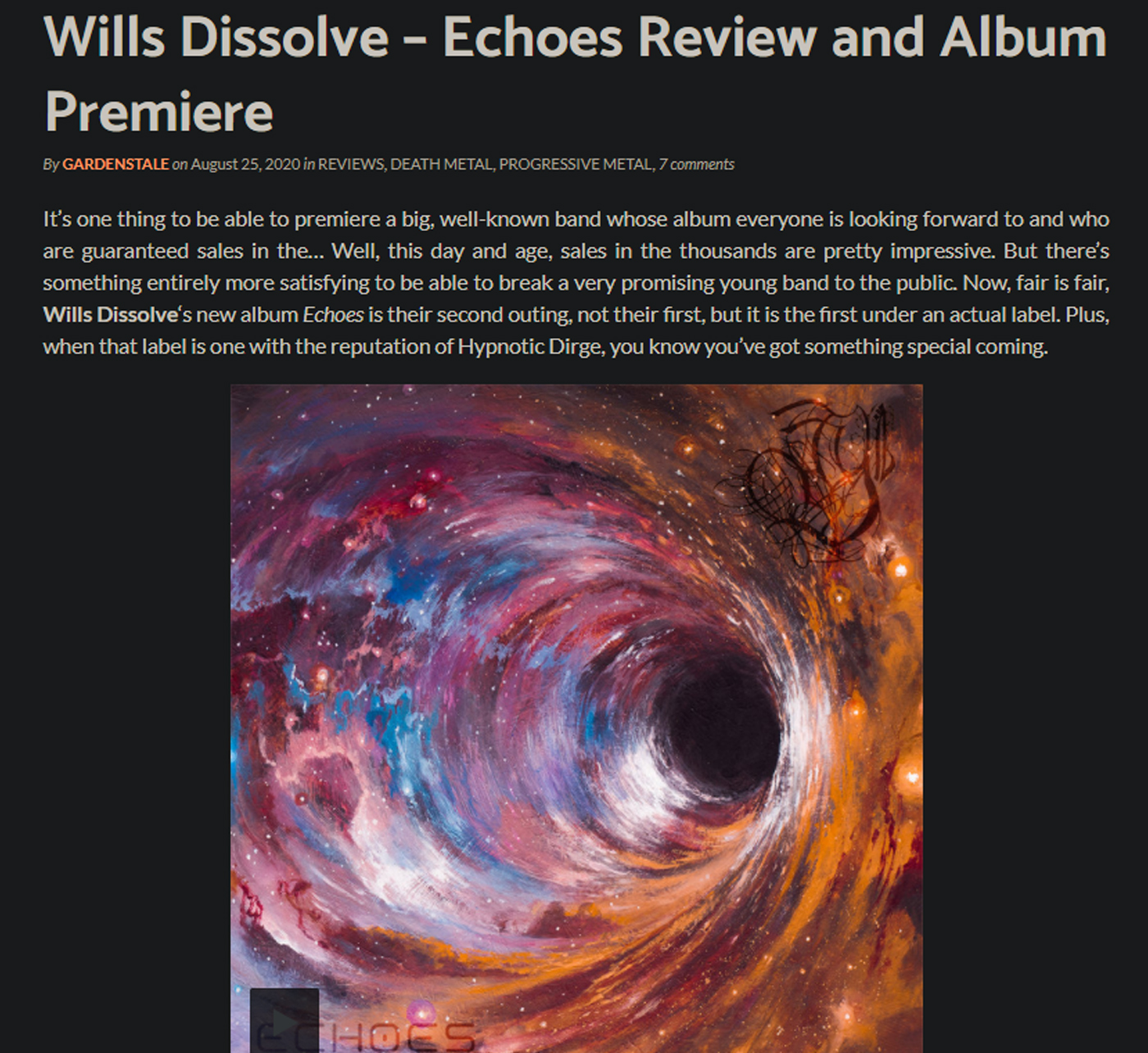 Regarding shipping: I will be back in Victoria, BC (where all the HDR stock is) from my brief holiday next Monday. All pending Ov Shadows and Wills Dissolv
e orders will be shipped out during the week of Aug 31- Sept 4.
You can
pre-order Wills Dissolve bundles
now. The official release date is August 28.
HAIL THE ENDLESS VOID!
Posted by Nick Skog. Posted In : Premieres